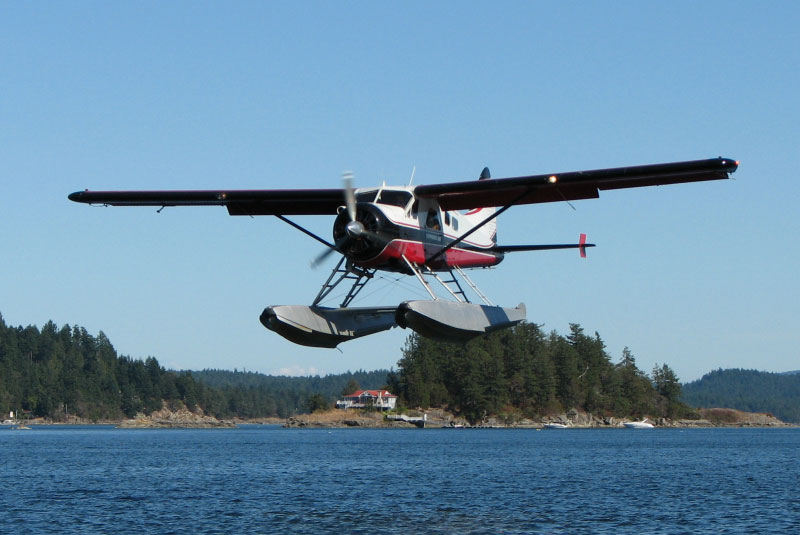 "What we are determining right now is the design of the ramp so the people can walk down to the seaplane. We are also designing it in such a way that people can go down for photo op," Mayor Tomas Osmeña told reporters. AP
Building of seaplane dock in SRP to begin soon
CEBU, Philippines - The Cebu City's executive department and private stakeholders are now finalizing the design of the ramp and the floating dock for the seaplane services which is targeted to be operational next month at the South Road Properties (SRP).
This, as the management of Air Juan Seaplane is working on its permits and clearances from concerned offices like the Civil Aviation Authority of the Philippines.
Mayor Tomas Osmeña said Filinvest Land Inc. (FLI), has already agreed to shoulder the expenses for the construction of the floating dock at the Pond F of SRP.
"What we are determining right now is the design of the ramp so the people can walk down to the seaplane. We are also designing it in such a way that people can go down for photo op," Osmeña told reporters.
Osmeña said the city government may also disburse a small amount of funds for the development at Pond A where seaplanes will land if there's weather disturbance, adding that this will not incur major expenses.
"We're going to evaluate the technical depths, and things like that in Pond A. Pond A is long enough but that will be a place where in case there is bad weather," he said.
FLI has already bought 10 hectares of the 60-hectare Pond F area while the city has yet to reclaim the 60-hectare Pond A.
Osmeña said there is no specific area of the Pond F or Pond A as for the floating dock area.
He said there will also be minimal development on Kawit Island, adjacent to SRP, for the parking space of the seaplanes.
As of now, he said there are two seaplanes from Air Juan Seaplanes ready for the operation next month.
As for the destinations of the seaplane services, Osmeña earlier revealed that these include Lakawon Island in Negros Occidental, Panglao in Bohol Province, Malapascua Island, and Sumilon Island.
Initial agreement with the management of Air Juan Seaplane revealed that the fare ranges from P1,000 to P2,000, the mayor said.
"Initially, just to give everybody experience, takeoff and land ra. Go in, take off and land," he said for the first few months of operation.
Osmeña believes that the project will help boost Cebu City tourism since local and international tourists will be going to the city first before heading to another destination in the country.
He said it would be a faster and more convenient mode of transportation for tourists that can afford. (FREEMAN)