Herbal supplements: When alternative medicine becomes mainstream
September 15, 2022 | 5:00pm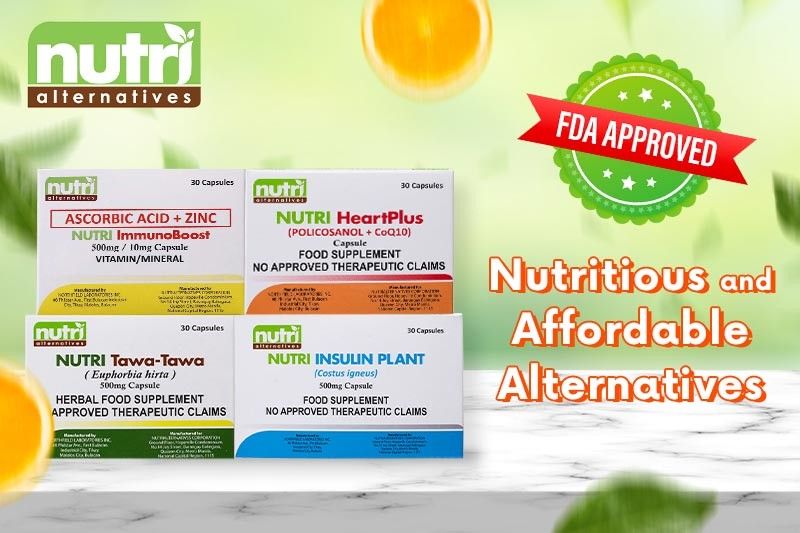 MANILA, Philippines — With the ongoing rainy season, we must be wary about the different diseases it might bring to our homes.
Diarrhea, flu, typhoid fever, cholera, dengue and malaria are just some of the illnesses that sprout during this season. Not to mention the COVID-19 pandemic which still lurks in the air.
We can do several things to avoid contracting these types of diseases: eating right, exercising daily, meditating and getting our shots. Another way to stay healthy is by taking supplements.
Many herbs are often cited as having significant health benefits. Seeing how plants can naturally relieve tummy aches, common colds and flu is just as fascinating as the advent of modern medicine itself.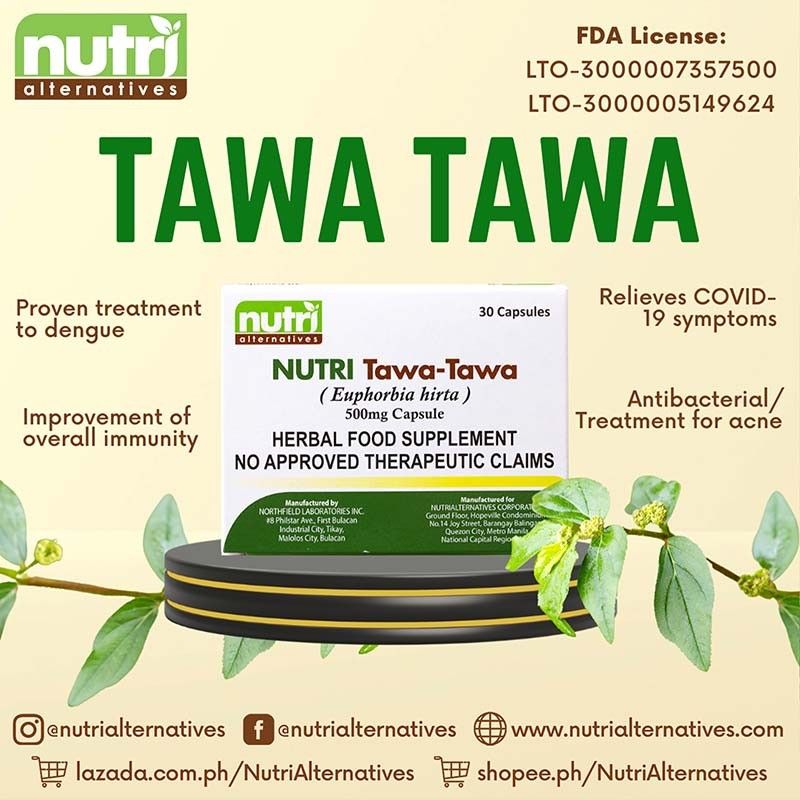 Recently, scientists have given much attention to a special herb by the scientific name of Euphorbia hirta. This herb has exhibited curative properties to address many of the world's ailments.1
More commonly known as "tawa-tawa" in indigenous communities, the reputation of this herbal plant is the stuff of magical folklore for its medicinal benefits.
From treating basic wounds to relieving asthma and other respiratory difficulties, this herb offers plenty of cures that have left scientists in awe.
Some of its healing properties include:
1. Dengue treatment
"Tawa-Tawa" offers anti-thrombocytopenic properties, which maintain or increase platelet production for dengue patients.2
2. Relief from respiratory ailments
This herb has the ability to dissolve sticky mucus and relax the bronchial muscles, making it a nice treatment for asthma and bronchitis.3
Because of its anti-inflammatory nature, it is also used to soothe sore throats and chronic coughing.
3. Potential Coronavirus remedy
Given its natural ability to address respiratory issues, studies show that this herb can offer immediate relief to COVID-19 symptoms.
It has proven itself effective in treating dry cough, respiratory failure, fever and diarrhea.
4. Applied as skin product
This special plant can also be directly applied to the skin to treat wounds, burns and other skin conditions. More importantly, it can be used to fight acne and skin aging.
Research has shown that Euphorbia hirta can accelerate the skin's regenerative process by stimulating blood flow to the affected area of the skin. This stimulates the growth of new cells and releases antioxidants to promote healthier-looking skin.
5. Addresses gastrointestinal issues
People who suffer from constipation, intestinal parasites, nausea, heartburn, peptic ulcers and other digestive issues can also benefit from taking this herb.
The active enzymes and metabolites present in this herb help soothe the gut walls and restores bowel movements to normal levels.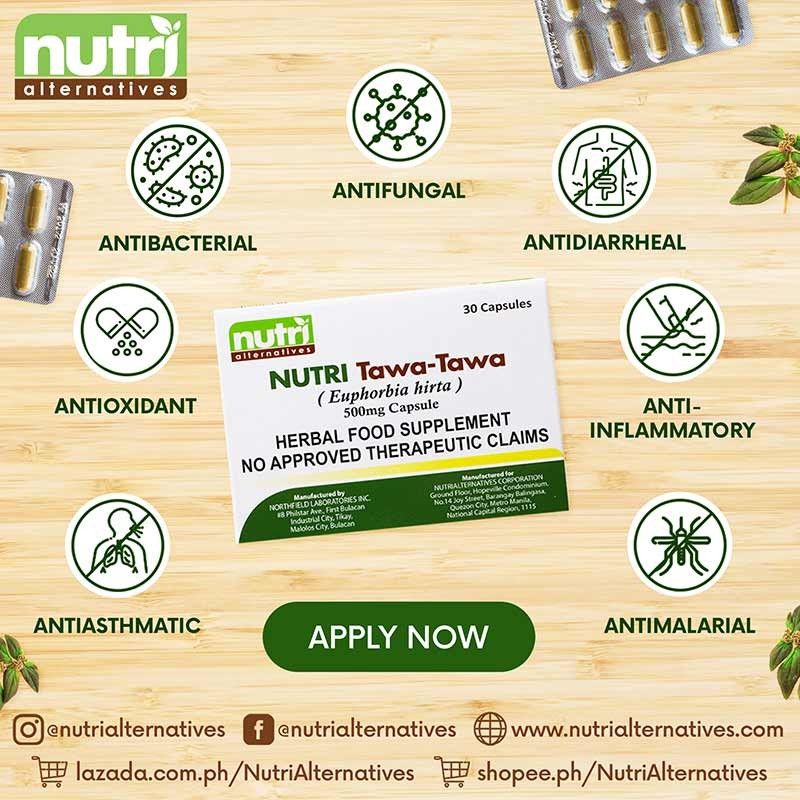 With its many benefits, it is no wonder people have been seeking this special herb. Luckily, one need not go to the most tropical parts of the world to find it.
In the Philippines, this cure-for-all herb is now available at https://nutrialternatives.com/ as a food supplement. Packed in capsule format, it can be taken directly as is or mixed with a flavored drink for some variety.
NutriAlternatives also offers other herbal food supplements:
Nutri ImmunoBoost to strengthen the immune system
Nutri Insulin Plant when it comes to diabetes and overall calorie intake
Nutri HeartPlus for heart concerns, cholesterol and hypertension
All the natural healing options available today should make us happy knowing that alternative medicine is finally becoming more mainstream.
Fighting common illnesses with medicinal plants serves as a complementary treatment solution that supports our desire for a healthier and more sustainable quality of life.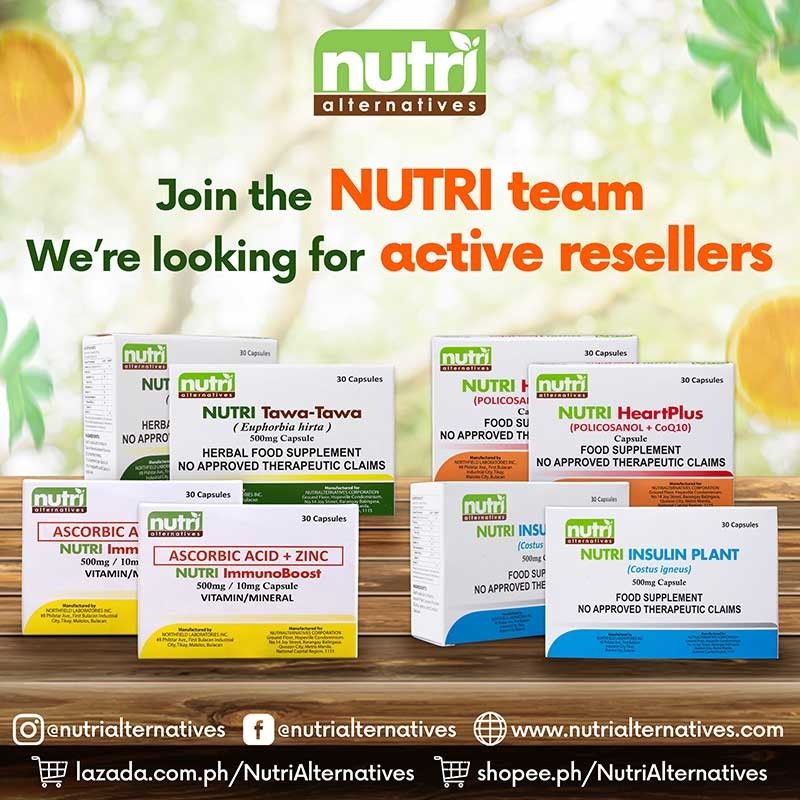 NutriAlternatives is a company that aims to make health and wellness accessible to everyone. If you are a believer in herbal medicine and would like to be a brand advocate, you can join them as a reseller-partner.
For inquiries, call 0917 716 8874 or (02) 7004 1665. Alternatively, you can email them at [email protected] for a free orientation.
REFERENCES
1. Kumar, S., Malhotra, R., & Kumar, D. (2010, January). Euphorbia hirta: Its chemistry, traditional and medicinal uses, and pharmacological activities. Pharmacognosy reviews. Retrieved November 4, 2021, from https://www.ncbi.nlm.nih.gov/pmc/articles/PMC3249903/.
2. Perera, S. D., Jayawardena, U. A., & Jayasinghe, C. D. (2018, April 16). Potential use of Euphorbia hirta for dengue: A systematic review of scientific evidence. Journal of Tropical Medicine. Retrieved November 4, 2021, from https://www.hindawi.com/journals/jtm/2018/2048530/.
3. Pretorious, OE Ekpo E. (2007, May 1). Asthma, Euphorbia hirta, and its inflammatory properties: news & views. South African Journal of Science. Retrieved November 4, 2021, from https://journals.co.za/doi/10.10520/EJC96688