Infrastructure and road networks link Cebu to the world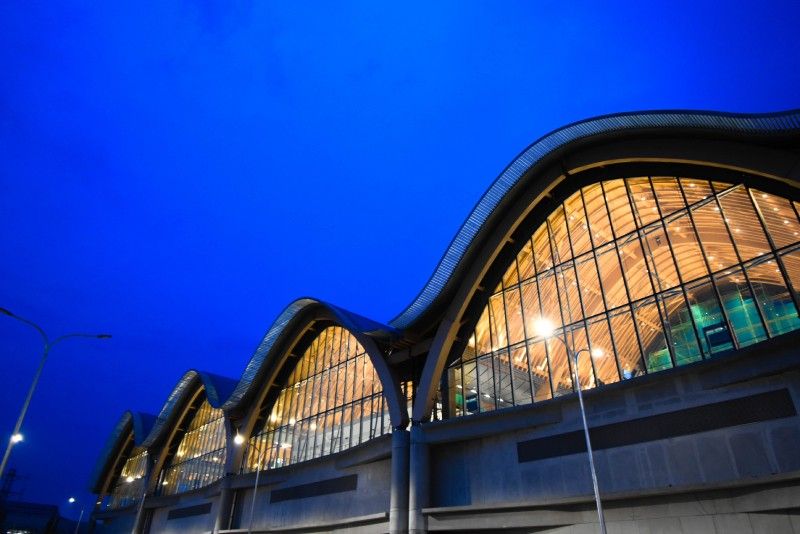 MANILA, Philippines — With a world-class airport. a main domestic harbor, an expanding road network and a burgeoning economy at par with metropolitan locations in the country, Cebu has undisputedly developed into a Gateway to a Thousand Journeys.
Opening up to the region and across time zones, the swift and uninterrupted economic progress makes Cebu one of the best places in the country to reside, build a career or do business.
Mactan-Cebu International Airport in Lapu-Lapu City, the busiest airport south of Metro Manila, hosts 36 domestic and 37 international routes daily. Inspired by an inverted boat hull and with roofs that mimic the crests of a wave, its most recent terminal was completed in 2018, contains seven boarding bridges and has a capacity of 12.5 million passengers per year.
From a thriving port community, Cebu City has evolved to docking 80% of local shipping fleets, with Cebu International Port being the largest freight hub in the Visayas.
This maritime feat has made the Philippines the fourth largest shipbuilding country in the world, following China, South Korea and Japan.
Inaugurated in April, the Cebu-Cordova Link Expressway (CCLEX) is a 33-billion-peso infrastructure spanning 8.9 kilometers and connects mainland Cebu to the municipality of Cordova in Mactan Island. With a total of four lanes, CCLEX is expected to direct traffic of at least 50,000 daily at 80 kilometers per hour (kph).
This distinct intersection of booming economy and rich history is what inspired Vista Residences to build a development in the Queen City of the South, Suarez Residences Cebu.
The condominium arm of the Philippines' largest homebuilder, Vista Land, Vista Residences will build its mixed-use, 29-story condominium along Gorordo Avenue, across Cebu Business Park and is a short walk from Fuente Osmeña Circle and Cebu Provincial Capital.
The uniquely designed, L-shaped Suarez Residences Cebu will accommodate a mall-in-miniature on its ground and second floors, including retail and commercial shops and restaurants for residents and guests' convenience and enjoyment.
The amenities area, which will contain a swimming pool, a gym equipped with top-of-the-line exercise equipment and an outdoor lounge and viewing deck, will be situated on the fourth floor.
A joint-venture partnership with the Suarez family of Cebu, this condominium will house both hotel and residential sections with the former located on the fifth to 10th floors, and the residential spaces from the 11th to 28th floor. All floors will be laid out with compact studios and spacious one- and two-bedroom flats.
Complementing the thoughtful design process that went into the development of this high-rise marvel is 24/7 state-of-the-art security, three underground parking floors and intelligent management and building systems.
Suarez Residences Cebu carries over two decades of expertise in space planning and property development and management Vista Residences continuously delivers to its key customers.
For more information on Vista Residences condominiums and lease-to-own units, visit www.vistaresidences.com.ph, like and follow @VistaResidencesOfficial on Facebook, Twitter, Instagram, and YouTube, or call (0999) 886 4262 and (0917) 582 5167.