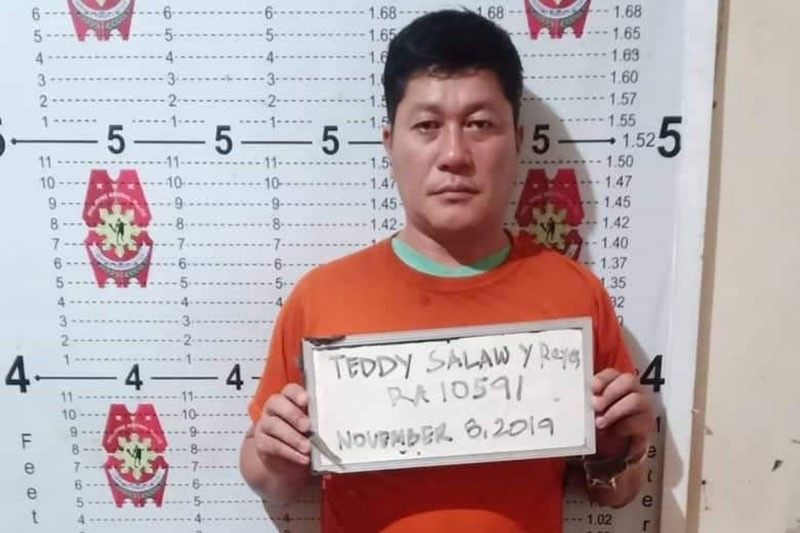 Manhunt on vs Cop: 2 nabbed in slay of broadcaster
CEBU, Philippines — In less than 24 hours, police have arrested two of the suspects, including a retired policeman, in the ambush-slay of Dumaguete City broadcaster Dindo Generoso last Thursday.
The suspects were identified as retired Police Corporal Glenn Corsame and Teddy Reyes Salaw, 44, all residents of Dumaguete City.
Negros Oriental Police Office director Col. Julian Entoma said the suspects were identified through the security footage from the closed-circuit television (CCTV) in the area where Generoso was ambushed.
"Sa ato'ng mga CCTV footages na-identify nato ang kining sakyanan una nga gigikanan sa triggerman, kining Mitsubishi, then continuous ni ang ato'ng pag-follow up until such time nga ato'ng nabaw-an ang tag-iya, then ang nagdala ani'ng sakyanan," Entoma said. (Through the CCTV we were able to identify first the Mitsibishi vehicle where the triggerman came from. Then we were able to trace the owner and the driver of the vehicle.)
It was the owner of the vehicle who gave the police the names of the suspects that eventually led to their arrest. Entoma said Salaw tagged Police Corporal Roger Rubio as the alleged triggerman.
Rubio is allegedly on active police service as member of the Provincial Mobile Force Company based in Camp Leon Kilat in Tanjay but was detailed in Guihulngan City. Salaw allegedly admitted to driving the vehicle used by Rubio in the ambush. Rubio then transferred to a waiting motorcycle driven by Corsame.
The CCTV footage showed that the motorcycle driven by Corsame with Rubio as passenger tailed the victim until it reached the intersection in Barangay Piapi, Dumaguete City where the shooting happened.
Entoma has already ordered a manhunt operation against Rubio. He was also directed to voluntarily report to his unit to shed light on the allegation against him.
Investigators said the suspects are aware of the CCTV cameras in the area that is why they had their full-faced helmets on and used fake vehicle plate.
Further verification with the Land Transportation Office also shows the vehicle used by the suspects was acquired in August this year. It was identified through its conduction sticker which the suspects forgot to cover.
Police Brigadier General Valeriano De Leon, director of Police Regional Office- 7, assured the family of the victim of a quick resolution of the case.
"We will keep you posted on more developments because as of now, the case is not yet solved," he said. FPL (FREEMAN)