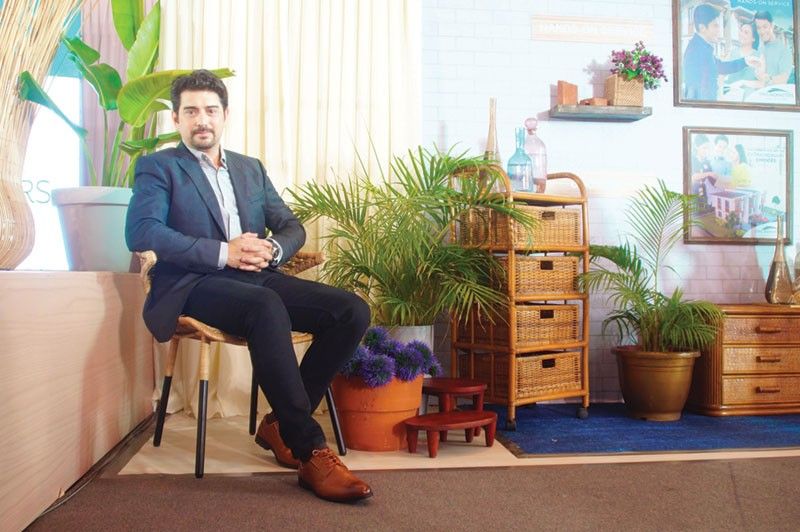 The best thing about fatherhood for Ian Veneracion
Karla Rule
(The Freeman) - June 13, 2019 - 12:00am
CEBU, Philippines — For actor Ian Veneracion, no role can ever compare to that of being a father. Apart from living to the fullest, exploring the outdoors, and thinking of the world as his playground, the quality time he spends with his family is what makes his days.
Revealed as Cebu Landmasters' first brand ambassador at the Oakridge Horizons on June 10 as a fitting example of their "Live Extraordinarily" campaign, the 44-year-old celebrity, painter, singer and sportsman shared what living extraordinarily means to him.
"Living extraordinarily is experiencing the world. Especially spending time with your family. I always say I'm here to collect happy moments. In that aspect, I see life as if I have a museum of happy memories with my children. I feel like I have the Louvre museum," said Ian, who shares three kids – Deirdre, Tristan, and Duccio – with industrial engineer Pam, his wife of 25 years.
After some thought, Ian said with a chuckle that the perfect Father's Day gift for him is "some peace and quiet." Still, he wouldn't trade his precious family for anything, as he recalled how ecstatic he was upon first learning he was going to be a father. He said things were never the same once his children became the center of his universe.
"Your priorities change, everything changes. Your dreams and hopes are no longer for yourself. Before I thought I was the center of the universe. Boy was I wrong. Fatherhood is a life-changing experience for anyone," beamed the dashing dad.
Fellow fathers are familiar with the pressure of being padre de familia, but Ian said it also serves as a motivation to become more responsible.
"The best thing about being a dad is you get to see something bigger than you. Whatever happens, even if you leave this place, your children are learning – and that's the most beautiful thing."
The Kapamilya actor is part of the upcoming Mikhail Red-directed zombie film titled "Block Z" under Star Cinema, starring Julia Barretto, Joshua Garcia, Maris Racal, Ina Raymundo, Dimples Romana, McCoy de Leon and Yves Flores. It follows a group of university students who try to survive the undead during a deadly viral outbreak.
On the music front, Ian overcame a scare just last month when a concert he was supposed to headline with Patti Austin had the Grammy-winning singer pulling out on the very day of the show.
Austin was reportedly unhappy with the arrangements in the concert titled "Soul and Heart" held in Vancouver, Canada. It was then a huge sigh of relief for Ian when fans still lined up for the show even without its marquee performer, and that his turn on stage was enthusiastically received by the audience.
Ian – who began as a child actor, later on transitioning into an action star, and currently a romantic lead who is also pursuing singing – held his first solo concert last year at the Waterfront Cebu City Hotel and Casino in a show dubbed "Ian In 3 Acts."