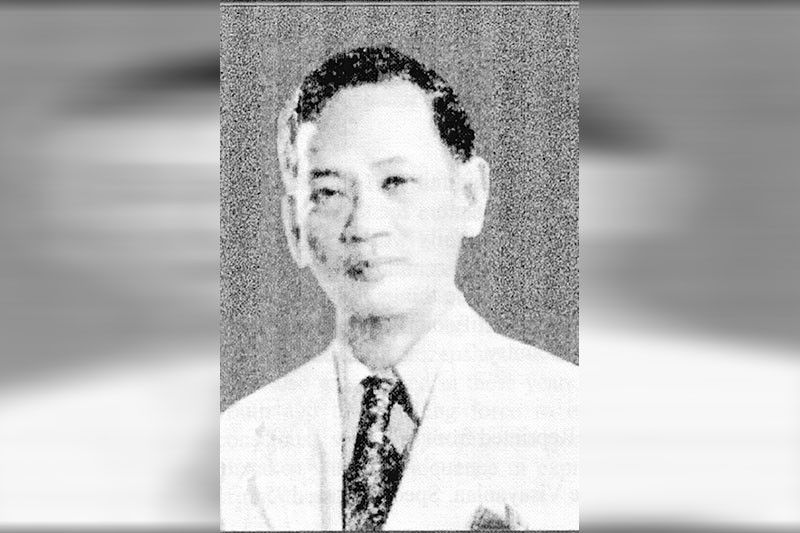 Top 100 Cebuano Personalities: Don Vicente Gullas
(The Freeman) - May 20, 2019 - 12:00am
CEBU, Philippines — Born to parents of modest means, the young Vicente Gullas worked his way to school. While in high school he served as a clerk and checker on outgoing and incoming vessels in Cebu City. In continuing his studies in Manila, he worked as a newspaper reporter.
Although he was a working student, still he managed to do very well in class. He distinguished himself with his writing ability. He was also a good debater; in fact, he was elected president of the Cebu Debating Club three times and of the Rizal Debating Club when he went to Manila.
Among his classmates in the Manila High School, three later became presidents of the Philippines – Jose Laurel, Manuel Roxas and Elpidio Quirino.
During the pre-war years, one was allowed to take the bar examinations without completing the required four-year curriculum leading to the degree of Bachelor of Laws. Vicente Gullas, then a junior law student, took the bar and passed. He started a promising law practice; the young lawyer's future was bright.
But it was not only personal progress and social prominence he wanted. Rather, he was more concerned of the way to acquire these, "not just in any way but in a way that is strikingly scrupulous and decent." He soon changed paths, choosing a more difficult but service-oriented line of work – that of an educator, a calling with which he was able to fulfill his ambition of serving the youth of the land through education. In 1919, he founded the Visayan Institute, which later became the University of the Visayas.
Vicente Gullas was a lawyer by profession – but an educator at heart. He wanted to give the children of poor peasants to have a chance to improve the economic condition of their families by finishing a degree. True enough, the school he founded became the way for thousands of poor young people to finish professional courses and become recognized practitioners in their chosen fields.
His influence on the educational system in the Visayas is significant. Vicente Gullas was among the outstanding educators in this part of the country. The former president of the University of the Visayas, the first university in Cebu and the biggest educational institution (during his time) in Central Visayas, his achievements in education are well known.
A man of vision, he pioneered such educational innovations as evening classes for high school and college students, study-now-pay later scheme, the work-and-study plan for children of poor families, the operation of satellite secondary and tertiary schools for students who could afford to study in the city.
Philanthropic and deeply religious, Vicente Gullas ran the Visayan Institute and, later, the University of the Visayas as a service-oriented institution founded upon the ideals of humanism, love and leadership. While he focused on academic excellence, he never lost sight of the need for career development for self-improvement and good citizenship.
(Reference: "Straws in the Wind" by Dr. Eladio Dioko; The Freeman of January 12, 2012)