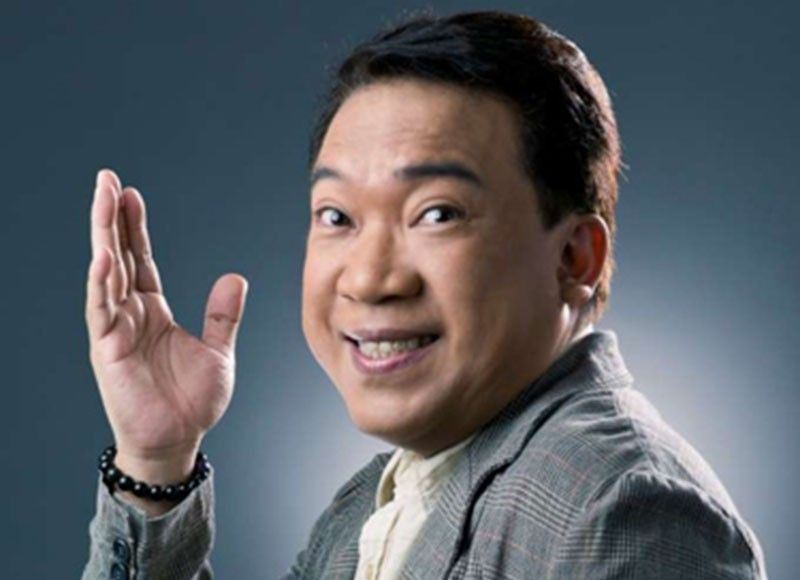 Roderick Paulate joins 'Ang Probinsyano'
Live show aficionados will get a kick and a rush of nostalgia on July 27, 8 p.m. at the Theatre at Solaire when Grand Leisure Corporation brings Willie Nepomuceno and Nonoy Zuñiga together in "Music and Laughter."
Two of the most formidable names in their respective fields of entertainment: the Man with the Many Faces and Voices, Willie Nepomuceno and Pop icon and OPM hitmaker, Nonoy Zuñiga, have done shows together outside of the country. But "Music and Laughter" marks the first time that Willie and Nonoy will headline a concert together in Manila.
"Come to think of it, we've done shows together outside of Manila and we've crossed paths a number of times at the airport but with different destinations," shares Willie, who has performed before at the Eclipse Lounge also inside Solaire. "I am both excited and nervous about performing at the Theatre at Solaire."
Nonoy has done two previous shows at the Theatre at Solaire but with other artists. "This time I am excited to do a back-to-back show with ace impressionist, Willie Nep," the doctor-turned-singer said.
Being the pioneer in the field of mimicry in the Philippines, Willie Nep surprisingly finds Nonoy, primarily a singer, "a natural humorist."
"His (Nonoy's) songs are easily 'singable' that can appeal to all ages because its themes are universal. I particularly fancy his 'I'll Never Ever Say Goodbye' because everyone somehow passes through that sentimental episode in life, no matter how corny it may seem," he says.
Willie Nep reminds us of a grand time when impressionists took their work seriously, painstakingly working on the characters they take on stage. "I really work hard at my craft, almost to perfection."
In "Music and Laughter," Willie Nep showcases once more his unique brand of impressionism that has kept audiences packed in all his previous performances through a legendary career in entertainment.
"My repertoire will consist of a blend of foreign celebrities and some local ones but this time, I'm veering away from the political satire which my audience has come to know me for, as a timely respite from the irritable summer heat of the season as well."
Nonoy welcomes the collaboration with Nepomuceno because he has always been a big fan of the latter. "Willie Nep is very professional in his ways and makes you feel at home performing with him. His impressions of Presidents Marcos, Ramos and Erap (Estrada) are inimitable."
Nonoy is, hands down, one of the foremost Filipino balladeers of all time with a string of unforgettable hits, among them "Never Ever Say Goodbye," "Kumusta Ka?" "Doon Lang," "Love Without Time," and "Fragments of Forever." Never the kind to rest on his laurels, Nonoy has just released his first digital single in support of VisPop or Visayan Pop: the song is called "Pero Atik Ra," a duet with Jolianne Salvado.
As Willie Nep himself puts it, "Music and Laughter" is a show not to be missed because it will offer "pleasant entertainment and engaging humor." Music and laughter make a magical combination that allows us to dream, think of the good times, and hope for better tomorrows.
Brought to you by Grand Leisure Corporation, tickets to "Music and Laughter" are available through Ticketworld.
***
Quezon City Councilor Roderick Paulate is the newest addition to the cast of the top-rating ABS-CBN series "FPJ's Ang Probinsiyano" and he is playing the role of a vice mayor.
In a recent interview with the award-winning actor-turned politician, he said he had been offered by Dreamscape (the production team behind the Coco Martin starrer) to guest in the show. But he couldn't accommodate it because of his busy schedule.
But since the QC City Council is on recess right now, Kuya Dick was finally able to agree in doing a featured role in the series. The taping schedule presented to him was very light, enabling him to do his other duties as a councilor or attend his meetings before going to the taping.
Directing his unit is Enzo Williams, the award-winning director of "Bonifacio: Ang Unang Pangulo" and he is enjoying himself working with Direk Enzo who admitted to him that he is a fan of Kuya Dick as an actor.
"The schedule is very light. I am always on call at around 2 or 3 p.m. And I have a cut-off until 12 midnight. But I am willing to stay up to 1 p.m. if there is a scene that needs to be finished. Direk Enzo and his staff works fast. And I learned that several production units are working at the same time to put a good episode," said Kuya Dick.
He is hoping that his guest stint in "FPJ's Ang Probinsyano" will be extended until the end of September.