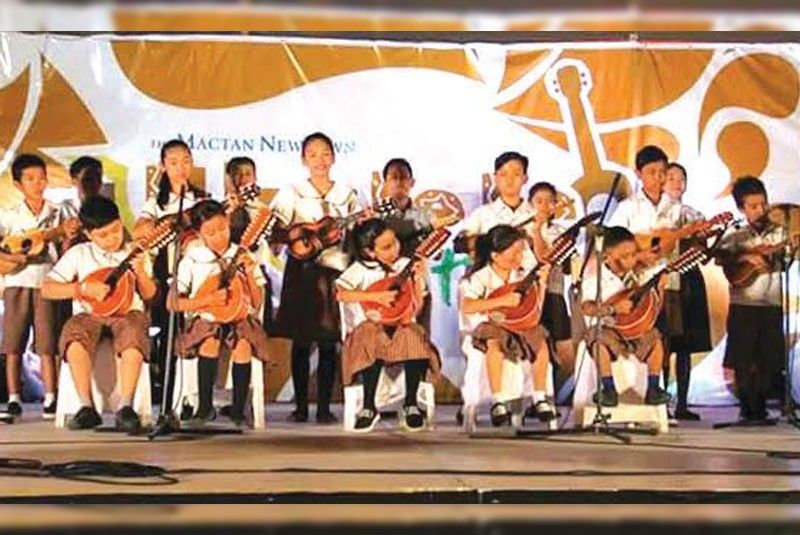 Young participants in the fifth edition of the Mactan Ukelele Festival
Mactan Ukelele Festival on its 5th year
CEBU, Philippines - From its humble beginnings, the Mactan Ukulele Festival has now grown into a full-blown event. Its most recent edition was its best so far with more attendees and an improved venue as throngs of ukulele players and enthusiasts converged at the Mactan Newtown in Barangay Mactan, Lapu-Lapu City last February 26.
The festival featured a concert and a gathering of those interested in or passionate about the small stringed instrument. Frank Cane, a music teacher from Marigondon Elementary School and the school's music program organizer, put the event together, with the backing of the Lapu-Lapu City Tourism Office and Megaworld.
Parents of students from different public elementary schools were all out for the ukulele festival that featured a display of ukuleles made by different manufacturers in Lapu-Lapu City and a pasalubong center. Local groups like the Lapu-Lapu City Ukulele Ensemble and Sudtonggan Ukulelits displayed their ukulele playing prowess.
The ukulele players strummed, plucked and jammed into the night. Ukulele beginners and virtuosos displayed their distinct styles of playing the tiny instrument, from plain sing-a-long strumming to complex renditions of pop hits.
The ukulele is regarded by most as a child's plaything, a mini-guitar, or even a decorative adornment brought home as a souvenir from a trip. It is the aim of the festival to uphold the versatility of the instrument via the various music types one can play, to show that the ukulele is not just a mere souvenir item. (FREEMAN)