The rags-to-riches tale of Rey Calooy
October 15, 2018 | 12:00am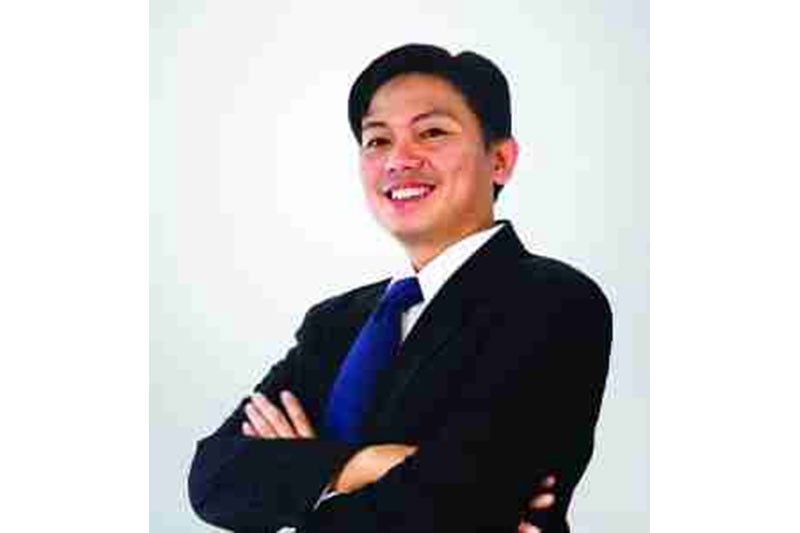 CEBU, Philippines — Rags-to-riches entrepreneur Rey Calooy, 48, was exposed to poverty at an early age.
It was a hard life for Rey, born to a poverty-stricken family from Leyte province, having to work hard in his early years to help his family and make ends meet. His rags-to-riches journey began when he struggled to raise money for his studies and engaged in making rags.
As a teenager, Rey, decided to go to Cebu in search for greener pastures. He worked as a "kasambahay" and a porter at Carbon Public Market in Cebu City.
Because of the challenging situation he was in, he had to learn how to make money and how to be financially independent.
Poverty became his motivation to succeed and attain financial success for himself and for his family.
Rey's business journey started in 1994 when he founded his own company RNC Marketing which was initially engaged in trading and repacking of industrial products in Cebu with a capital of P20,000 from his two-year savings while working as sales representative of a pharmaceutical firm.
His business repacks sugar, coffee creamer, oil and coffee, among other products into micro-packs.
In an interview with The FREEMAN, the inspiring story of Cebu's "Iron Entrepreneur" teaches us a thing or two about money and the formula for financial success.
* Looking back, how did you view the idea of earning money and learn about building wealth?
When I was kid my parents couldn't make both ends meet, so I helped them by picking wild kangkong (water spinach) and scrap materials, then sell then every early morning before going to school. When I went to school, I also used to bring fruits to exchange them for papers. During exams, I sold these papers to my classmates. If I sold the fruits for cash, no one would buy and they might just get rotten.
Then after I sold them, I used the money to buy scrap and junk materials such as empty bottles and the likes especially during no classes. With this I was able to appreciate myself to be financially independent and help my parents in terms of "baon" and school expenses during my childhood days.
* Having lived in poverty before, what have been the greatest money lessons you've learned especially when it comes to investing and saving?
Money is a blessing from God contrary to what others are saying that money is a source of evil. The greed for money is the root cause of all evils. Through money as a blessing from God, I was able to invest in education for my brothers and sisters.
I was also able to enroll my parents in SSS (Social Security System) then after 10 years they became pensioners and they were no longer asking for financial assistance.
I usually invest in long-term investments such as mutual fund, life insurance, educational insurance, fire insurance and health insurance. I don't invest in short-term investments with high return and high promise which are usually too good to be true.
* Having been a successful entrepreneur now, what are your best investment advices especially to the millennials?
Invest first in the right education and financial knowledge because without the elementary financial background is like a child wandering through a tangled forest trusting blindly to luck.
To millennials, if you work to learn it is an investment but if you work for money it is an expense. Work first in small companies then accept multi-tasking position, learn from the wisdom of your boss and whatever salary you earn, save it. I also encourage you to engage in sidelines for extra income before you engage in a formal business. Your best capital is "KITE" which stands for knowledge, imagination, time and energy.
* What was the formula for your financial success?
I always have believed that hard work beats all the talents and skills if these do not work hard for you. Learn the value of saving, it's the foundation of wealth. Saving doesn't make you rich per se but what makes you rich is the discipline that you put into savings.
Money is God's blessing and you have to take care of it. Don't spend it on nothing, it's a life blood of every human being.
* How do you view the concept of money and its role in one's life?
In today's modern time, no one has ever lived without money. Financial education should be taught at home and in school. We even lobby it to be included in the curriculum in school especially its basic role and the right purpose of having money.
Money is a non living thing commodity but it can change one's life and even the world. The ultimate purpose of wealth is to help others. (FREEMAN)