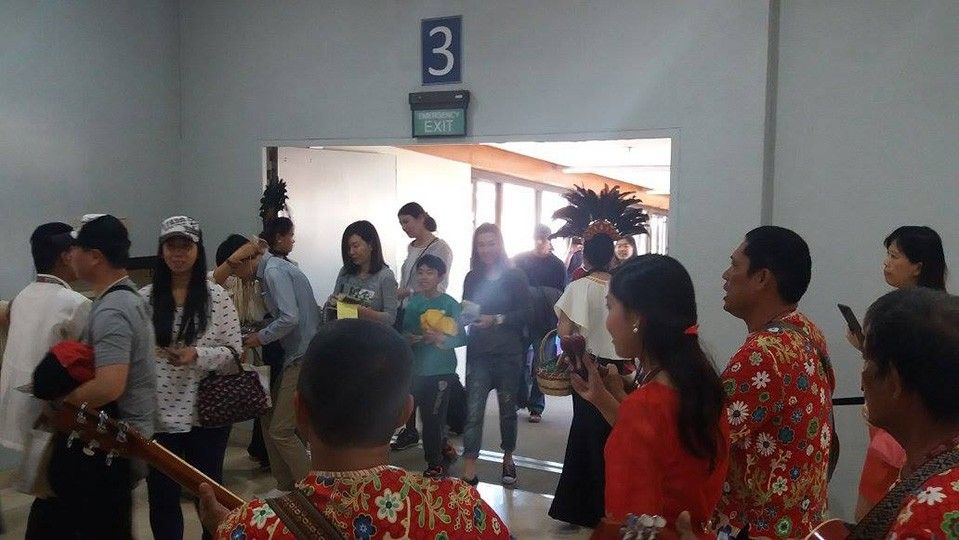 MCIA record shows international passengers rose 12% during the three-month period to 931,652 from 831,867. Domestic passengers also increased 7% hitting 1.71 million from 1.60 million last year.
File
MCIA passenger traffic up 8% at 2.64 million in Q1
CEBU, Philippines — Mactan-Cebu International Airport, the country's second busiest airport, recorded an 8 percent rise in passenger traffic hitting 2.64 million in the first quarter of 2018.
Latest data from MCIA Authority showed MCIA's passenger count from January to March rose from 2.43 million in the same period last year.
International passengers rose 12 percent during the three-month period to 931,652 from 831,867.
Domestic passengers also increased 7% hitting 1.71 million from 1.60 million last year.
Meanwhile, air traffic volume also saw a 24 percent growth from January to March this year to 24,532 from 19,763 last year.
International aircraft traffic hit 6,008, up 22 percent from 4,943, while domestic aircraft traffic rose 25 percent to 18,524 from 14,820.
Traffic at Mactan Airport is seen to increase moving forward with the opening of its Terminal 2 next month.
MCIA T2 is expected to start operations on June 22.
Business leaders have expressed their optimism on the growth the airport's expansion will bring to Cebu's tourism industry and business growth.
Resort and Restaurant Association of Cebu (HRRAC) president Carlo Suarez earlier told The FREEMAN hotel players are looking forward to what the nee airport terminal could bring to the robust hotel business here.
"HRRAC is very positive in welcoming the new progress to help our tourism boost in our region. This airport will be a gateway for the Visayas servicing Cebu and nearby islands like Bohol, Siquijor, Dumaguete and even Camiguin," Suarez said.
The official said the airport's expanded capacity will mean more tourists will stay in Cebu's hotels. "We are projecting at least 12% growth rate based on tourist arrivals," he noted.
In 2017, MCIA's passenger traffic saw a 14 percent growth last year hitting 10.05 million from 8.83 million in 2016.
International passengers grew 29 percent to 3.15 million last year from 2.44 million in 2016. While the number of domestic passengers reached 6.90 million in 2017, up 8 percent from 6.39 million a year prior.
Cebu is continuously promoted as an alternative international gateway to the Philippines, given its strategic geographical location and proximity to tourist destinations in southern Philippines.
MCIA private operator GMR-Megawide Cebu Airport Corp, the consortium of Megawide Construction Corp and GMR Infrastructure Ltd, won in 2014 the 25-year public private partnership (PPP) contract to build, operate and maintain the new MCIA terminal for some P17.52 billion.
The new terminal building in MCIA will have a capacity of about 13 million passengers annually and will serve international operations.
Last June 2017, the consortium submitted a P208-billion unsolicited proposal for MCIA's 50year development.
For the next two years, the firm is planning to introduce new routes that will connect Cebu to Australia, Europe and other Southeast Asian countries, as well as expand routes to China, Japan and South Korea.
The company is also targeting new flights to North Asia, the Middle East, North America, and Europe.