Philstar Home
|
The Philippine Star
|
Pilipino Star Ngayon
|
The Freeman
|
Pang-Masa
|
Banat
|
Interaksyon





+ Follow EARLIER SUPREME COURT Tag
Recommended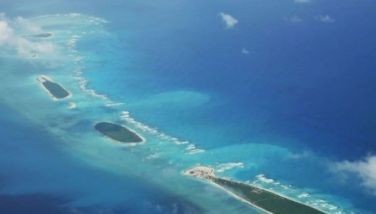 The United States and the Philippines discussed opportunities to strengthen their alliance as the administration of President Joe Biden reaffirmed its recognition of the 2016 arbitral ruling on the South China Sea, which it called "final and legally binding on all parties."
3 days ago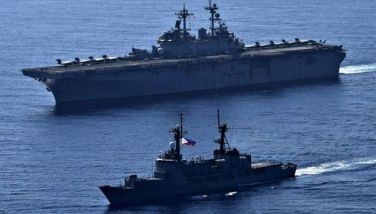 The US on Saturday scored China for passing a new law that allows its coast guard to fire on foreign vessels, accusing it of putting "unacceptable pressure" on countries with claims in the South China Sea.
5 days ago
The United States on Friday warned China against the use of force in disputed waters as it reaffirmed its view that Beijing's assertive campaign in the South China Sea is illegal.
5 days ago
TACLOBAN CITY, Philippines — African swine fever (ASF) has reached this city.
Department of Agriculture (DA)-Eastern Visayas office regional executive director Angel Enriquez met Mayor Alfred Romualdez yesterday to hand over the confirmatory laboratory results of samples collected from Barangay San Jose.
Enriquez said the regional ASF task force and city veterinary office would implement measures to prevent the spread of the swine disease, including the culling of pigs within 500 meters of confirmed cases.
Last week, the task force proposed a ban on the entry of hogs from other areas for three months.
"While the case is considered isolated, the city government should strengthen its border control, investigation and surveillance to protect other barangays identified as green zone. Mayor Romualdez committed the city government's full support," Enriquez said.
Romualdez ordered a ban on the entry of hogs, pork and processed meat as a precautionary measure.
Ten areas in Leyte are now affected by ASF. The first case of the swine disease in the province and Eastern Visayas was confirmed in Abuyog town last month.
Hogs in Javier, La Paz, Mc Arthur, Dulag, Tanuan, Palo, Pastrana and Burauen were later found infected.
The DA said thousands of hogs had been depopulated due to ASF outbreaks.
Forex
February 12, 2018
- 12:00 am
1$ : P51.66