Philstar Home
|
The Philippine Star
|
Pilipino Star Ngayon
|
The Freeman
|
Pang-Masa
|
Banat
|
Interaksyon





+ Follow AUGUSTO DE JESUS Tag
Recommended
China will reap benefits from controlling Fuga island so close to Taiwan, but is it willing to catch the fallout of turning the resort into a forward base in its creeping domination of the South China Sea?
1 day ago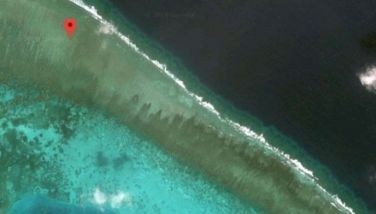 United States Secretary of State Mike Pompeo has discussed with Foreign Affairs Secretary Teodoro Locsin Jr. his country's latest policy on maritime claims in the South China Sea, which supports sovereign rights of coastal states as well as rules-based order in contested waters.
6 days ago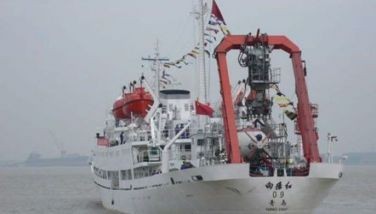 According to MarineTraffic, the Chinese research ship departed Guangzhou, China on July 22 and arrived in the area of Recto Bank on August 6.
6 days ago
EZ2/LVM - 9 15
SUERTRES - 5 8 1
4 digits - 4 2 1 4
6/45 MegaLotto - 5 26 12 9 24 8
P8,910,000.00
6/55 GrandLotto - 54 10 45 41 49 12
P79,831,402.00
Forex
February 12, 2018
- 12:00 am
1$ : P51.66