Philstar.com

Pilipino Star Ngayon

The Freeman

Pang-Masa

Banat

Interaksyon
+ Follow ANDRES COPIA JR. Tag
ANDRES COPIA JR.
Array
(
    [results] => Array
        (
            [0] => Array
                (
                    [ArticleID] => 260614
                    [Title] => Businessman found dead in Sta.Cruz, Manila
                    [Summary] => A 61-year-old businessman was found dead yesterday in his home in Sta. Cruz, Manila with four gunshot wounds.


Carlos Pe, of 1885 Guevarra St., Sta. Cruz was found dead by his common-law wife, Rebbeng Strebel, shortly after hearing  successive shots from her own room. The couple sleeps in separate rooms in a three-bedroom house.


Nobody stays in the house aside from the couple but there was also no sign of forcible entry.


 According to SPO2 Virgo Villareal, of the Western Police District (WPD) homicide unit, the incident happened about 3 a.m. 


                    [DatePublished] => 2004-08-09 00:00:00
                    [ColumnID] => 133272
                    [Focus] => 0
                    [AuthorID] => 1413632
                    [AuthorName] => Jose Aravilla
                    [SectionName] => Metro
                    [SectionUrl] => metro
                    [URL] => 
                )

        )

)

abtest
Recommended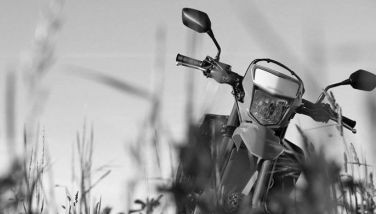 Two thieves landed in jail after unconsciously selling a stolen motorcycle to its rightful owner here Friday.
3 days ago
EZ2/LVM - 10 1
SUERTRES - 5 9 1
4D LOTTO - 2 5 9 5
6/45 Mega Lotto - 25 30 35 38 17 45
P57,740,008.00
Grand Lotto - 2 19 48 24 43 52
P54,048,468.00
Forex
February 12, 2018
- 12:00 am
1$ : P51.66