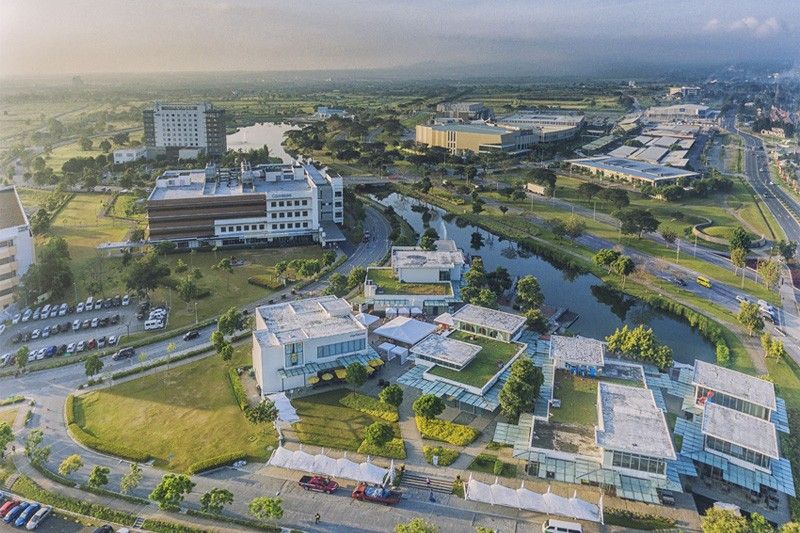 Mixed-use masterplanned estates provide residents with safety and convenience.
Photo Release
Ayala Land adopts new modes to drive recovery
(The Philippine Star) - July 27, 2020 - 12:00am
MANILA, Philippines — Ayala Land Inc. is paving the way for its recovery by coming up with several innovations that will strengthen its business units under the new normal.
The country's leading property developer remains optimistic that the property sector can reduce the impacts of the COVID-19 pandemic with the right health and safety protocols.
Grounded on sustainable values, Ayala Land estates continue to serve as the centers for economic growth they were designed to be through the combination of residential and commercial offerings in one community. This provides residents with a safe and nurtured home close to their places of work during the pandemic.
While there's no telling when this crisis will end, Ayala Land strives to be resilient. The company believes it will be able to come out of today's challenges stronger, the same way it survived the Asian Financial Crisis in 1997 and then the Global Financial Crisis in the mid-2000s.
"Although it never occurred to us that a pandemic will affect the world the way it did and greatly impact our lives and communities, we are fortunate to have planned and established essential property components that are now the platforms on which we are driving resilience and recovery in our estates," said ALI President and CEO Bobby Dy.
The company has also recalibrated estate management by ensuring that all systems take safety and security to a higher level. Each estate emphasizes the importance of sanitation, testing, and screening procedures in reducing the further spread of COVID-19, cultivating an alert and proactive mindset among the community.
At Nuvali, Ayala Land's 2,290-hectare mixed-use estate in Laguna, the estate management team took this a step further by setting up a COVID-19 triage facility through a partnership with Qualimed Sta. Rosa and AC Health.
Sound planning principles that considered the need for health care within its estates early on, have provided residents quick access to medical facilities right within their communities.
Connecting the physical and digital space
"Our previous efforts toward digitalization are paying off in a time we never expected. As we continue introducing more innovations across our business units, we hope to connect with our customers in the digital space and look forward to the time when we can fully welcome them back to our physical spaces," said Dy.
On the residential business for instance, Avida Land has created a contactless home buying solution in response to limitations on face-to-face meetings. Home seekers who would like to schedule showroom visits but can't due to quarantine restrictions can now do so via a 360-degree virtual showroom. This gives potential homebuyers easy access to virtual tours that show a unit's floor plan and layout, among other essential information.
With such measures in place, the company hopes to show investors and home buyers that despite the pandemic, all Ayala Land properties continue to be viable investments for the future.
Ayala Malls also ramped up its digital capacities to drive business into its physical stores. Its program called DriveBuy allows shoppers to buy goods online and pick them up at designated locations in Ayala Malls.
The company also launched DeliverEasy, a partnership with on-demand services provider app MyKuya, which lets customers book a shopping assistant to run their shopping errands.
Prior to the implementation of the enhanced community quarantine in Metro Manila, Ayala Malls was able to soft launch Zing, a digital loyalty and rewards app which functions like a digital concierge, providing useful information and an indoor map for shoppers to find their way easily from shop to shop.
Meanwhile, Ayala Land is also introducing innovations in its office unit to help businesses cope with work from home arrangements.
Clock In, Ayala Land's flexible workspace brand, is offering a virtual office service that could handle business communication solutions such as mail handling, phone answering, and phone transferring. The package will also allow the business to list its address under an actual Clock In office of their choice in different business districts in Metro Manila.
Restarting tourism
For the hotel and resorts business, Ayala Land is following guidelines set by the Department of Tourism, Department of Health, and the World Health Organization to ensure the safety of guests as well as employees.
El Nido Resorts (ENR) and Lio Estate Resorts (LER), the company's cluster of beach properties and island resorts in Palawan, will only sell up to 50% of their capacity once travelers are allowed back into the community.
Aside from standard sanitation and physical distancing measures, ENR and LER are reducing points of contact by allowing guests to check in via QR code using their smartphones. Guests will check out via email and cashless payment options will also be made available.
For leisure and recreation, ENR and LER will continue to offer private, low-density tours with a dedicated marine sports guide per boat.
As Ayala Land adopts new modes to serve its communities today amidst a pandemic, what remains constant is its vision to enhance land and enrich lives for more people.