Soldier, Mother Jungle fighter
Helen Flores
(The Philippine Star) - March 15, 2020 - 12:00am
Army 1Lt. Ivy Baylon recalls the moment which sparked her interest to join the military – a conversation with her siblings in front of a lighted kerosene lamp inside their small house in a remote village in Sarangani province, thinking of when they would finally have electricity.
"My father is a farmer and my mother is not working. Isang kahig isang tuka talaga kami. Pangarap ko lang noon magkaroon ng kuryente (We just scrape out a living. My only dream then was to have electricity)," the 30-year-old Baylon tells STARweek.
Born independent and determined, the third of four children found the means to send herself to college, becoming a working student and getting a partial scholarship under the Reserve Officer Training Corps (ROTC) in her school at the same time.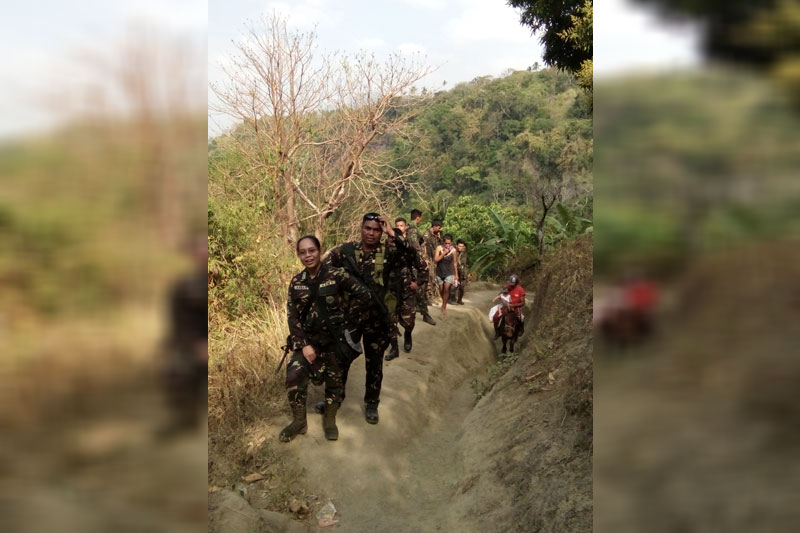 She studied Computer Science at the Holy Trinity College in General Santos City, where she divided her time as a student, a part-time encoder at a computer shop and an ROTC cadet.
It was never in her wildest dreams that she would become a soldier. She simply wanted to earn money and help her family.
"I was encouraged because of the scholarship and incentives as an ROTC cadet," says Baylon, who now belongs to the 2nd Infantry Division of the Philippine Army, officially known as the Jungle Fighter Division.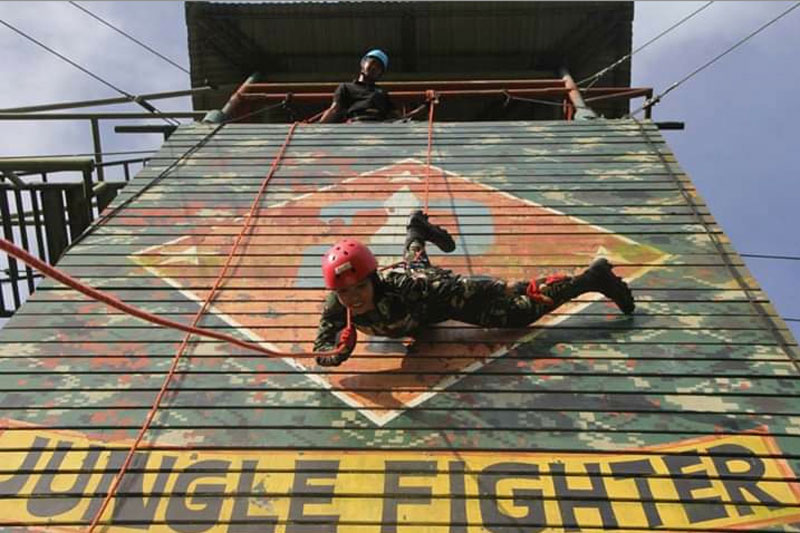 No one believed that she would survive the ROTC, a basic military training, which started with 60 trainees and ended with only five, Baylon being the lone female cadet.
"I'm short and thin, some called me names like weakling," says Baylon, who stands five feet two inches.
She passed the entrance exam at the Philippine Military Academy. But her mother prevented her from becoming a soldier.
A second opportunity came and this time Baylon did not let go of the chance. She borrowed money from a friend to buy a plane ticket to Manila to apply at the Philippine Army. To have a home and allowance while processing her application, she worked as a house helper to her sister's classmate.
On Oct. 1, 2012, Baylon took her oath as a member of the Philippine Army. "I had goose bumps when we pledged to serve the country and protect the people," she says.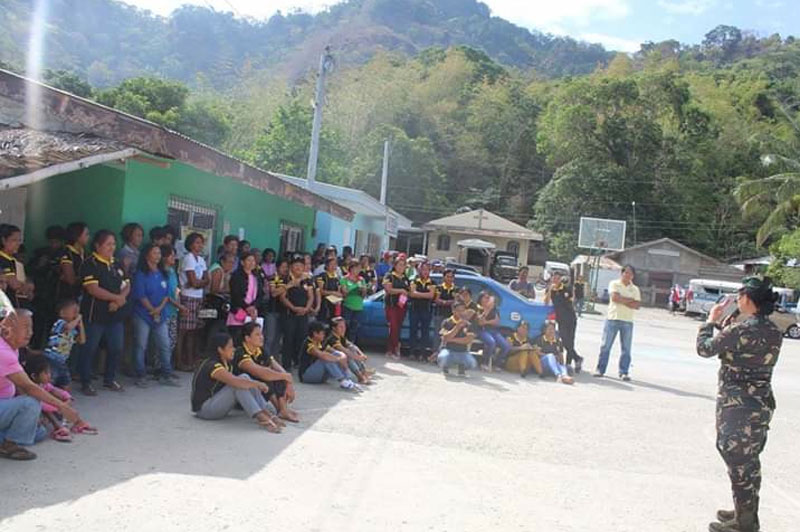 'Jungle Fighter'
As part of the Jungle Fighter Division, Baylon has been involved in civil-military engagements over more than seven years. In 2014, she was assigned to her first mission in Paluan, a third-class municipality in the province of Occidental Mindoro.
"When we soldiers are deployed, we no longer think of our own family, we only think of how we can accomplish our mission," Baylon says.
She recalls an incident when a police station was harassed by rebels who were disguised in military uniforms. "We had to explain to the people that it was not the military who fired at the policemen," Baylon says.
Baylon also suffered a severe kidney problem while she was detailed in Paluan. But as the head of her troop, she had to bear the pain and continue with her duty. It took three weeks before she was brought to a hospital. "As a leader, I have to set as an example to my colleagues that even if you're not feeling well, the engagements must continue," she says.
In 2015, she was deployed to Laiya in San Juan, Batangas, where a violent demolition occurred. "That is the engagement that I can't forget," she says. "It took us three years to convince the people to relocate."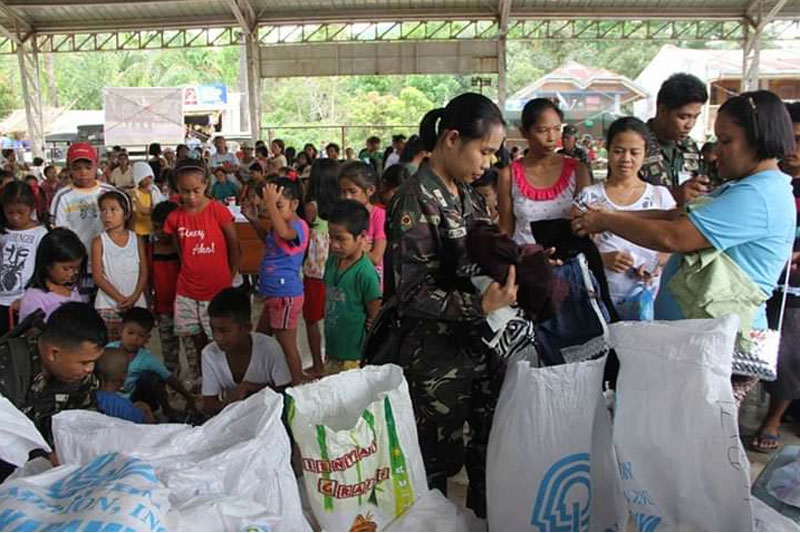 "There were riots because the people, especially the elderly, were fighting for their rights over the land which was converted into a resort," Baylon says. Apart from maintaining peace and order, the Jungle Fighters also conduct medical missions and helped educate the children.
Baylon believes poverty and the lack of development in remote areas are among the reasons why they are easily brainwashed by communist rebels.
"The enemies have a different version of the story. They are telling the people, especially in secluded areas not reached by government projects, that there was no government," she says.
She also notes the advantage of being a woman in their work with the communities. "The people are more aloof to male soldiers. They easily get along with female soldiers, that's my observation," Baylon says.
"I didn't have a hard time dealing with the people of Mindoro and Batangas, I treated them as my neighbors and relatives," she says.
However, she points out that there is still discrimination in their field, but says "it depends on how a female soldier handles it."
Baylon is proud that she became a part of the organization which enables her to help communities that are not reached by other organizations. "I feel that I owe the government a lot as a scholar of the ROTC, that's why I have the duty to pay back through real service," she says.
A mother-soldier
Despite the challenges, Baylon enjoys her life as a soldier.
But there are times she regrets not spending more time with her two children, aged seven and three, who stay with her parents in General Santos City.
"One of the dilemmas of a mother-soldier is you never saw your child's first walk, or the first word he said," Baylon says. "There are times when I'm shocked, and I ask myself: Is this my baby? My kid has grown up so fast!"
She's hurt whenever her children would prefer being with their grandmother than her, and when her youngest calls her Tita (aunt) instead of Mama. But these, she says, are the consequences of having to work far from home.
But whenever there are opportunities, Baylon makes sure she is present during their most important events.
Her eldest has even memorized her schedule of coming home.
"I go home when there are special occasions like their birthdays and moving up ceremonies. I think that's my priority, I disregard other events. When I went home during my youngest child's birthday, I was asked by my eldest, 'Mama, when will you come back?' I told her, 'In your moving up,' then she replied, 'The next will be on my birthday, then on my brother's birthday?' she already patterned it," Baylon says with a laugh.
Her resentments and heartaches vanish whenever she saves children from being recruited by the rebels.
"Whenever I miss my children, I just think that these children need me more because my children are safe with my parents, they feed them well. But these children might be used by the enemies against us. And who would help these children but us soldiers who can reach these places?" she says.
"There are moments that I could no longer bring back, especially with my children. But I don't regret taking this path because my parents have a good life now and my kids will never experience using a kerosene lamp," Baylon says.