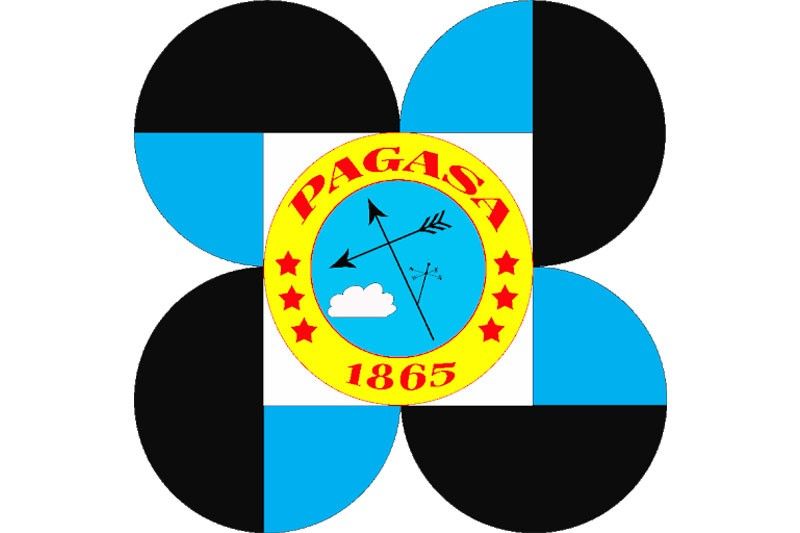 MANILA, Philippines — In a country touted as one of the most gender-equal in the world, seeing women excelling in male-dominated professions is no longer strange. And in the past few years, there's one crucial field in which young Filipino women have started to make a huge and positive impact – weather forecasting.
Millennials Analiza Clauren, Loriedin dela Cruz and Sheilla Mae Reyes took on the challenge to become meteorologists to address the brain drain that hit the Philippine Atmospheric, Geophysical and Astronomical Services Administration (PAGASA) in early 2000 with the departure of seasoned weathermen for greener pastures abroad.
The three ladies are familiar faces especially to millions of PAGASA's social media followers who watch daily weather updates via live streaming. Before, only the most senior meteorologists – mostly male – were the ones who provided updates or granted media interviews, especially during severe weather disturbances.
Clauren and Dela Cruz were among the 16 scholars under Project COMET or Consortium for Meteorology Education and Training, a project initiated by former Agham partylist representative Angelo Palmones in 2012 in partnership with PAGASA and four state universities.
"Because of my love for mathematics and my desire to serve in government, I embraced the challenge," says 25-year-old Clauren, who hails from Nueva Ecija, dubbed as the "Rice Granary of the Philippines."
Prior to enrolling at the meteorology training, Clauren studied civil engineering at the Central Luzon State University located in the Science City of Muñoz for two years.
Dela Cruz, on the other hand, initially studied Chemical Engineering at the Bicol University College of Science. Bicol, which is located along the country's eastern seaboard, serves as the welcome mat for the tropical cyclones that hit the country annually.
"I thought taking up meteorology would be so interesting because not many people get the chance to venture out in this field despite the country's high demand for meteorologists. As time went by, however, I realized that more than that, I was really interested in forecasting because I used to live in the eastern part of Bicol region, one of the most hard-hit areas of tropical cyclones in the Philippines," the 26-year-old Dela Cruz says.
Reyes, meanwhile, is a chemical engineer from Davao del Norte, one of the top 20 areas in the country highly at risk to El Niño-induced drought.
"I remember that my aunt informed me that PAGASA was accepting applicants for meteorologist training. During that time, I was frustrated because I believe that a chemical engineer should not be assigned in laboratories, a chemist should. When I heard of the training, I tried to think of the relationships or connections between chemical engineering and meteorology. Upon researching, I found out that many of the forecasters are also chemical engineers. So when the offer from PAGASA came, I told myself, 'Why not give it a shot?'" Reyes, 28, says.
Coming from the country's most disaster-prone areas, the three female forecasters understand the importance of providing the people with accurate weather information as early as possible.
At the PAGASA weather forecasting section, most of the forecasters are men.
However, Reyes noted that in the field of meteorology, the number of women forecasters, meteorologists and researchers has greatly increased.
"If we are going to trace back the beginning of numerical weather prediction, we can find the name of Klara Dan von Neumann who played a role in the pioneering process of weather prediction. The World Meteorological Organization (WMO) has featured the achievements and contributions of female leaders," she says.
For Clauren, Filipino female forecasters have made great contributions to PAGASA's "more detailed" weather forecasts today.
"Before, the PAGASA forecast is too manly, when they say cloudy they no longer elaborate, but when the women came, the forecast became more detailed and now has a feminine touch," she says.
Citing recent data from the WMO, Dela Cruz says less than one third of the professionals in meteorology are women.
"This means that we have very significant distribution in this discipline of science," she says.
Public service
Clauren, who dreamed of becoming a teacher, was first assigned at the PAGASA's agrometeorology division.
"We conduct IEC (information, education, communication campaign). We teach farmers about the weather, so my dream as a kid to become a teacher was realized," she says.
Clauren is elated that despite the termination of Project COMET, some universities, including the Central Luzon State University, Bicol University, Visayas State University and Mariano Marcos State University, continue to offer BS Meteorology.
Dela Cruz says she realized the importance of the job during her later years in college.
"I was enlightened of a good career that awaits for pursuing this field, that includes the chance to be of help to fellow Filipinos who need more understanding of this science," she says.
Reyes, for her part, believes people practice simple weather forecasting every day.
"We may not notice it, but we do it every minute and every day. We step outside our house, look up to the sky and see the clouds and by it, we can have a prediction if it will rain or not. I always remember that my mom always does that while we are riding a jeepney," she says.
She says becoming a weather forecaster though never crossed her mind.
"Unlike others who are thrilled to hear weather news or advisories even when they are young, in my case, all I know is water cycle and types of clouds taught during our science class," she says.
"I may not be a meteorologist in the making, but circumstances led me to become a weather forecaster. I really love my work. I started to truly understand the importance of my duties when I was given the chance to be a typhoon forecaster. Forecasting typhoon is challenging. And what thrills me is when I personally see and observe the phenomena that I only read in books before," Reyes adds.