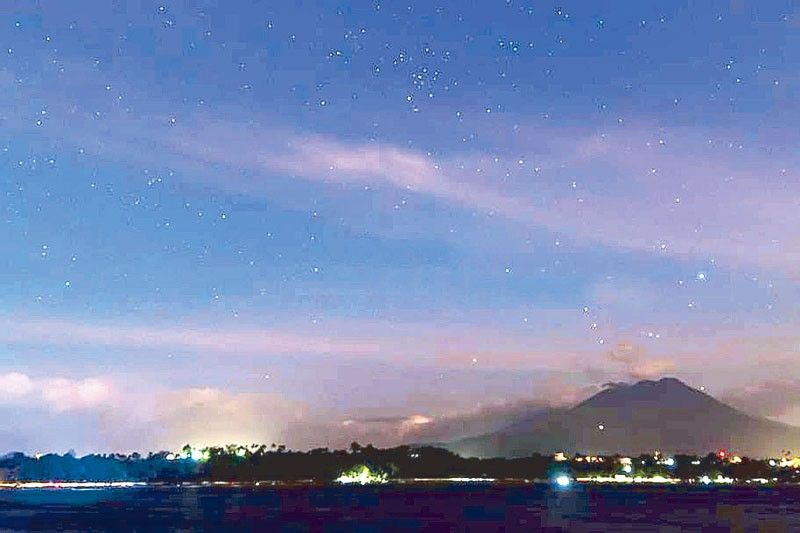 The night sky with Sampaloc Lake and Mt. Banahaw in the background. Lower light pollution level in the area provides a good experience to participants in their free telescope viewing activities.
Janvic Mateo
(The Philippine Star) - February 2, 2020 - 12:00am
For a group of astronomy enthusiasts in San Pablo City in Laguna, their hometown represents something more than just being the City of Seven Lakes. It is, for them, the heart of their collective passion to appreciate the beauty of the world beyond ours.
Officially launched online in 2018, 7 Lakes Astronomy (7LA) aims to provide an avenue for amateur astronomers in Southern Luzon to pursue their passion.
Graphic designer Paul Go, 31, and his partner have been conducting telescope viewings since 2016 but decided to create a Facebook page to reach more people through social media.
"We aim to educate the public about astronomy in general," he tells STARweek.
"We want to show them the beauty of the night sky, the moon, the planets and other celestial objects. We hope more people will look up and appreciate the grandness of space and our place in it," he adds.
Go was recently recognized for the selection of his entries to the International Astronomical Union competition to name an exoplanet and its host star after Filipino deities.
His entries, Amansinaya and Haik, were selected over thousands submitted to name a planetary system composed of the host star WASP-34 and the exoplanet WASP-34b.
Amansinaya and Haik are deities in ancient Tagalog mythology, the former being the goddess of the ocean and protector of fisherfolk while the latter is the god of the sea.
Go earlier told The STAR that the telescope he will receive for winning the competition will be used for public outreach and the conduct of activities by 7LA.
Named after the moniker of San Pablo City, 7LA pays tribute to the natural resources that make their hometown a popular tourist destination.
"Even our logo is reminiscent of the silhouette of Mt. Cristobal/Mt. Banahaw and the super moon of September 2016 as seen from the park's surrounding area," says Go. "We conduct free telescope viewings and lectures to the public, usually in Sampaloc Lake Park."
Aside from Sampaloc Lake, the other lakes in the city include Lakes Palakpakin, Bunot, Pandin, Yambo, Muhikap and Calibato.
Its location – at the foothills of Mount Banahaw, Mount Makiling and the Sierra Madre Mountains – makes the city an ideal destination for those who want to escape the bustling metropolis.
While there is nothing special with their group, Go says they count their location as among their advantages. "Light pollution level in San Pablo City is still fair. Also, the view of the moon rising behind Mt. Cristobal/Mt. Banahaw is simply astounding."
For him, the main objective of 7LA is to give opportunity to those who want to appreciate the night sky but do not have the equipment and knowledge to look deeper and farther.
"Organizations like ours provide for that need. With free public telescope viewings, we can show them the awe-inspiring beauty of these celestial objects," says Go, who is a member of the Philippine Astronomical Society.
"We can teach them how to navigate the night sky like how our ancestors did. We can dispel myths and conspiracies and show them how to think critically. Hopefully, we can also spark their interest in pursuing astronomy as a hobby or profession," he adds.
Last November, Go officially opened the group for more permanent members, accepting two administrators and six volunteers to help out in their regular activities.
"Since we buy the equipment from our own pockets, we can only accommodate six volunteers for now. For this same reason, we can only lend it to people within San Pablo and nearby areas to minimize the risk of equipment damage due to transport," shares Go.
He says their administrators and members come from different backgrounds, including from graphic design and programming. They also have students and teachers among their group.
7LA, according to Go, is open to anyone who has the passion and the desire to learn more about astronomy.
But given the present limitations, he says they currently prefer those who reside in San Pablo City and nearby areas to minimize the risk of damaging the equipment.
"They don't need to have equipment as we will lend them ours. They just need to respect the equipment and be willing to learn how to operate them," he says.
"Of course, they also must be interested in astronomy," he adds, jesting that "Flat Earthers" and "Moon-Landing Deniers" are not allowed.
Among their recent activities was a free telescope viewing during the solar eclipse last Dec. 26, which also included a social media campaign on safety protocols on viewing the eclipse.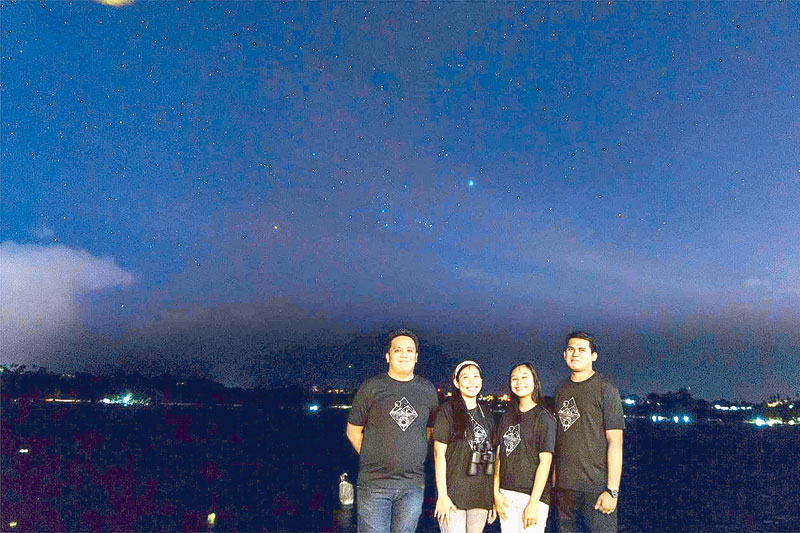 7LA says they plan to organize fund raising activities to help them purchase more equipment for their volunteers, which in turn would enable the conduct of telescope viewings outside San Pablo City.
"We also aim to learn more about astrophotography and may offer free astrophotography lectures to the public," adds Go.
Looks like things are definitely looking up for 7LA.