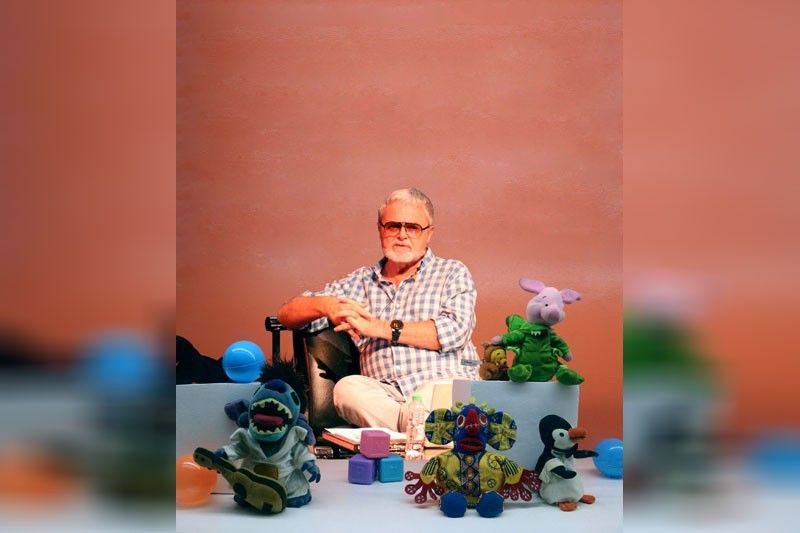 Hans Bacher is the man behind many iconic Disney animated films, including Mulan
Come and meet Dumbo, Winnie the Pooh, Mulan and more!
By Edu Jarque
(The Philippine Star) - December 15, 2019 - 12:00am
Receiving a toy on Christmas Day is many a child's dream. Nothing comes close to a youngster's smile from cuddling a stuffed plushy or the coolest newest squeeze.
Not only one, but an entire slew of these keepsakes of branded and licensed official merchandize from the iconic Disney Pictures and its subsidiary, innovative Pixar Animation Studios, are in town for a heartwarming exhibit – The Toy Collection of Hans Bacher.
These love-them-all characters – now over 800 and counting – of Disney and Pixar have broken out of their 2D shells – from sketch, lineart, coloring and animation on paper – into three-dimensional huggable forms.
The holiday-and-beyond showcase hosts an array of highly-coveted plush dolls and other figures. Included in the line up are nostalgic favorites such as the dynamic duo of the Hawaiian girl Lilo and Experiment Number 626 Stitch, the thoughtful yellow bear Winnie the Pooh, the big-eared, flying elephant Dumbo, the tiny yet brave lass Boo and her adored monster-turned-CEO Sulley.
To complete the eye-catching team of playthings, other toons from classics are spotlighted, such as Disney's Lion King, an account of a young cub Simba, who succeeded his father Mufasa; Mulan, a retelling of a Chinese legend where a lady forges her own path; and The Nightmare before Christmas, a celebration of the holiday by the King of Halloween Town.
Meanwhile, Pixar's offerings encompass A Bug's Life, a chronicle of protecting one's home, together with friends; Toy Story, a perennial tale of the bond and friendship among children and their toys; and Monsters Inc., a narrative of how toddlers should be happy and not scared.
The pieces on display are just the a few of the themed keepsakes of Hans Bacher, the world-acclaimed animator who has amassed a sizable number of memorabilia from his stint at Disney.
Bacher is the brains behind the intricately meticulous production design from one of the most well-loved Disney animated movies of all time, the cult classic Mulan, who defies gender and societal norms and exemplified the spirit of utter sacrifice, as she dressed up to be a man to join the inescapable mandatory army enlistment in lieu of her ailing father.
One of the most mind-provoking components is it gives viewers glimpses into the muses and the references of Bacher through his personal assemblage of whatnots, as this Disney senior has contributed to the visual development of some of the most remarkable Disney films, such as Beauty and the Beast, Aladdin, Hercules, Fantasia 2000 and Brother Bear, to name but a few.
The award-winning citizen of the world, with past residences in Dusseldorf, London, Paris, Los Angeles, Tokyo, Beijing and Shanghai, shared his expertise with the younger generation as an Associate Professor at the Nanyang Technological University in Singapore.
Today, he is peacefully retired in Manila, after a fulfilling life of exploring the possibilities of how to best depict animated characters who are and will be loved, cherished and adored by families from around the world.
The Toy Collection of Hans Bacher exhibit is on until Feb. 22, 2020 at the Animation Hallway, 11th Floor, School of Design and Arts (SDA) Campus, De La Salle-College of Saint Benilde (DLS-CSB), Pablo Ocampo (Vito Cruz) Street, Malate, Manila.