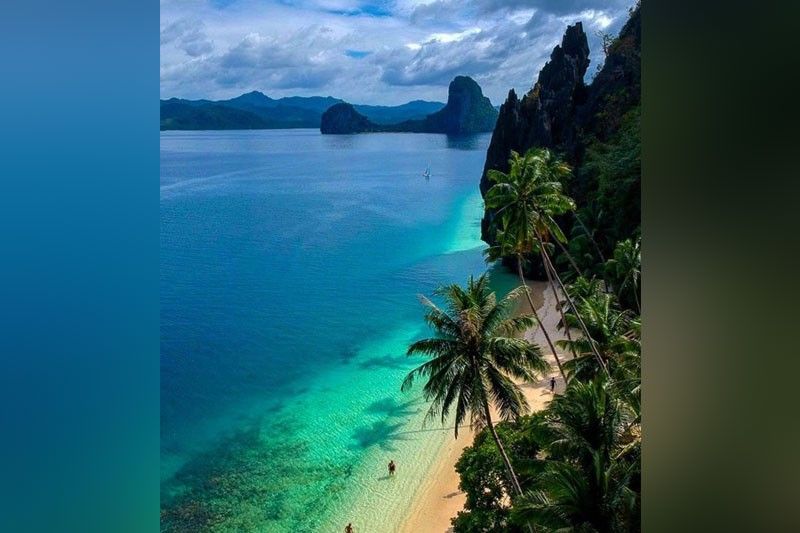 Philippine islands still the favorites
MANILA, Philippines — Three Philippine islands landed in the list of the best islands in Asia voted by readers of Conde Nast Traveler.?
Not surprisingly, Boracay grabbed the top spot. "This itty-bitty island (just under four square miles) in the Western Philippines is as close to a tropical idyll as you'll find in Southeast Asia, with gentle coastlines and made-for-Instagram sunsets," Conde Nast Traveler said.?
"Fold in a thriving nightlife scene, and you have one of the top tourist spots in the region," it added.?
The magazine acknowledged the island's six-month closure last year for rehabilitation, noting that it has become "too touristed."?"The aptly named White Beach is Boracay's main draw, with powdery white sand and shallow azure water ideal for swimming and snorkeling," the magazine said.?
In second place is Cebu. "Located in the center of the Philippines, Cebu draws nearly two million travelers annually for its pristine beaches and diving off the island's northern coast. Spanish and Roman Catholic influences permeate Cebu City; Basilica Minore del Santo Niño houses a small statue of Christ that was presented by Ferdinand Magellan," Conde Nast Traveler said.?
The magazine highlighted Cebu's Kawasan Falls, a swimming hole and series of three waterfalls near Cebu's southwest coast, noting its popularity among locals and tourists.?"Really popular; avoid visiting on weekends and hike past the first of the falls to find a more peaceful spot," it added.?
Palawan landed in the fourth spot. "A regular on our list of the world's best islands, Palawan is home to the otherworldly Puerto Princesa Subterranean River, a UNESCO World Heritage Site worth the trip alone. Many make El Nido and its blue lagoon their base though, to explore the Bacuit Archipelago," the magazine said, urging readers to visit the Subterranean River, one of the longest underground rivers in the world, traveling five miles through a subterranean cave system. ?
"Guided boat tours take visitors down a portion of the waterway, where karsts – natural rock formations created by dissolving limestone – loom in every direction," it added.?
Earlier this year, Palawan was named as the second best island in the world by readers of international travel magazine Travel+Leisure. The island was also previously voted as the best island in the world in 2013 and 2017.
"The Philippine islands of Cebu, Palawan and Boracay are long-time favorites, thanks to top-notch reef and wreck diving, white-sand beaches, hiking trails with waterfalls and welcoming locals," Travel+Leisure earlier said.?Palawan, along with Boracay and El Nido, was also named among the best beaches in Asia by TripAdvisor's 2019 Travelers' Choice Awards.?Boracay White Beach, described as the island's most popular beach famous for its amazing sunsets and white sand that stays cool in hot weather, ranked ninth among the 25 best beaches in Asia.?In addition, Yapak Beach, second largest beach on Boracay named after the prevalent white puka seashells, ranked 25th on the list.?Two more beaches in El Nido, Palawan were also cited in the list, namely Nacpan Beach and Las Cabanas Beach ranking 13th and 22nd best island in the region.