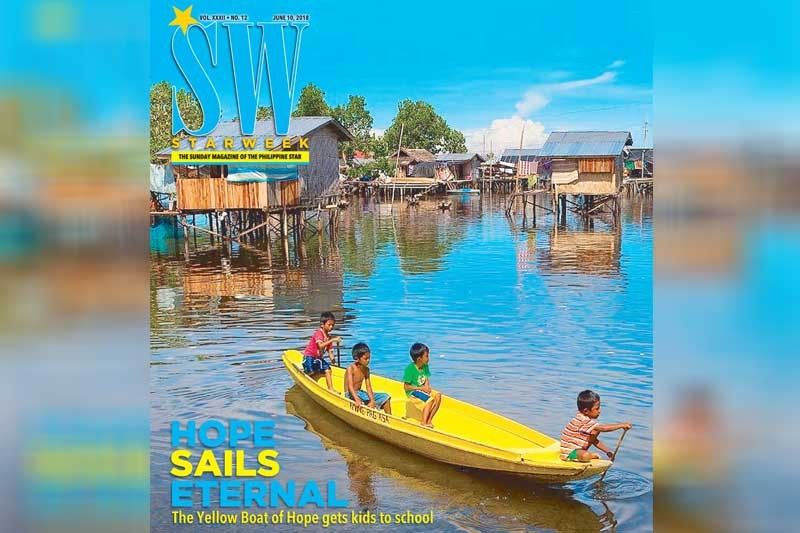 MANILA, Philippines — As children all over the Philippines reluctantly bid farewell to summer and head back to school this week, there are some who are willing to climb mountains and cross rivers – literally – just to go to school. The proponents of Yellow Boat of Hope Foundation (YBH) started the organization when they found out that there were children in Zamboanga City who had to swim to school. Based on the iconic yellow school bus, the yellow boats were offered to ferry students to and from school, starting with their first community in Sitio Layag Layag, Zamboanga City.
For Yellow Boat of Hope, the first step to quality education is improving children's access to education. "In a country where there is not much opportunity, education is the only way out of poverty, to achieve peace and spread love," they declare.
Testing the Waters
"Initially finding donors was a big challenge because we did not have the track record," says Anton Lim, who signs off all his emails with "Hope Sails." Lim co-founded YBH together with Jay Jaboneta.
"We also had a hard time looking for local lead implementors because we were unknown," he adds.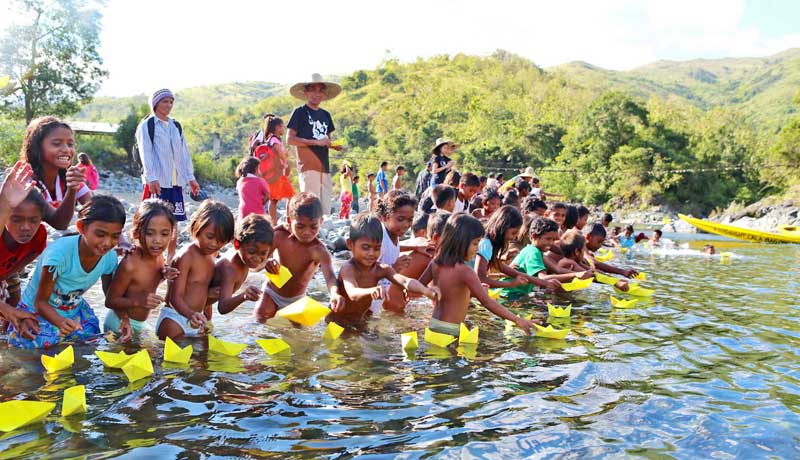 Children let hope stay afloat along with their paper boats.
However, the team persisted with the commitment "to ensure that each child in the Philippines has access to excellent education" and "to ensure that education is provided among local communities in a self-sustaining process."
It was marketing guru Josiah Go who initially helped with the fundraising under the name Zamboanga Funds for Little Kids. Volunteers of the Tzu Chi Foundation in Zamboanga, of which Lim is the coordinator, were also instrumental in the implementation of the project.
Fully volunteer-driven, YBH collaborates closely with different players in each beneficiary community. "Collaboration among different players in society is needed to solve the simplest as well as the most complex problems in the community," they believe.
With each community, the YBH first sends a partner organization to validate the situation on the ground – or, more specifically, in the waters. After assessing the community's specific needs, YBH teams up with local implementors – local community leaders, student leaders or heads of NGOs.
YBH also requires "sweat equity" from the community. Most of the beneficiaries help in building the boats, classrooms, dormitories, bridges and other projects. The requirement instills the value of unity and hard work and promotes dignity of labor.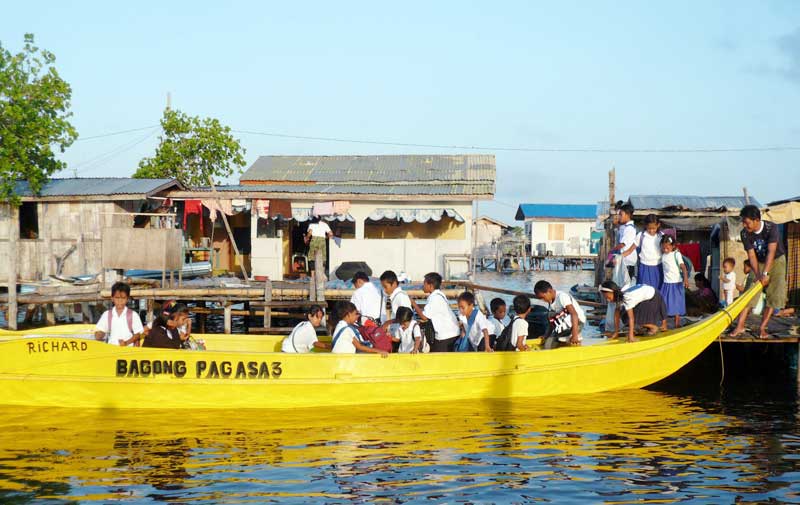 The bright yellow boats bring "new hope" to school children eager to learn.
After the project is implemented, YBH continues to engage with the community to ensure the change created is sustainable. "To make sure that it helps children have easy and safe access to school and helps them stay and finish school. Subsequently, the lives of the parents and the community as a whole also improve."
Riding the Waves
"Since our first boat and community in Sitio Layag Layag, Zamboanga City, we now have 4,320 boats spread across 128 communities nationwide," says Lim.
He adds, "After giving yellow school boats to communities, the school principal and our local lead implementor would most often come back to us with a very nice problem. Their classrooms are filled to the brim because there are more kids going to school."
Thus, YBH found the need to do more. They now have the Yellow School of Hope to address the sudden influx of students from the Yellow Boat communities. They also have the Adopt-a-Fisherman Project where they donate fishing boats to parents for livelihood. Yellow Boat Adventures is an eco-tourism program that highlights both livelihood and environmental protection. Finally, Yellow Dorm of Hope and Yellow Bridge of Hope are extensions of the YBH's original goal of making education more and more accessible to children. With newly-built bridges and dormitories, children can reach school safely and on time.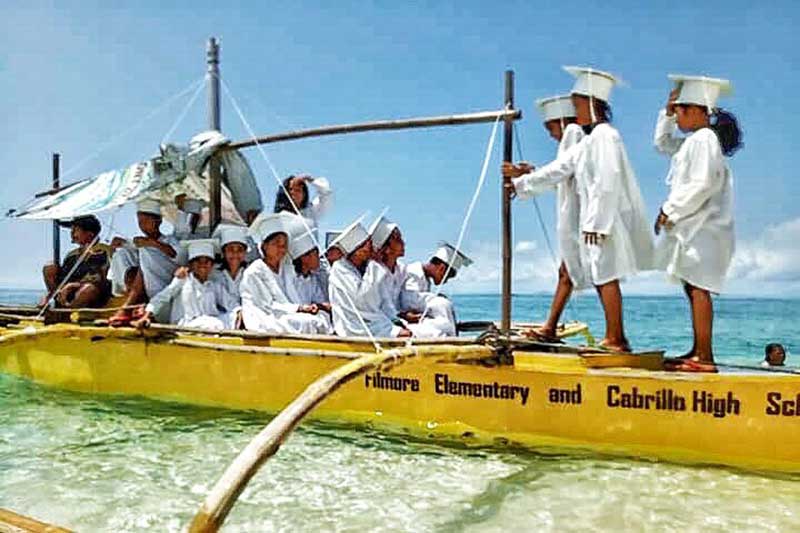 Because of increased access to education, more students have gone on to complete their education.
"Never in our wildest imagination have we thought that what started as a local initiative would grow to become a nationwide movement and inspire people from all over the world to take action and make a difference," Lim enthuses. "We thought that after the turnover of one boat, that was it. But after getting several messages from people relating similar stories in different communities, we knew then we cannot stop!"
As he looks toward the future, Lim says, "I see the foundation growing nationally and internationally, providing hope to kids in similar situations and solutions to like-minded problems in other areas. In this digital age, no kid should be left behind."
YBH continues to ply the choppy waters so that young children who want to go to school don't have to face the risks each day. For Lim, the children's persistence is what inspires and motivates him. "When you have heroic kids going and doing the extra mile in complete disregard of personal convenience and safety to pursue their education, you don't see kids wallowing in poverty but kids giving their all to overcome poverty. In a country where opportunities are few and far between, education is their only way out of poverty. Education will widen their opportunities. I believe that while talent is universal, opportunity is not. This is the mission of YBH, to widen the opportunities available to these kids."
* * *
To know more about the Yellow Boat of Hope, visit www.yellowboat.org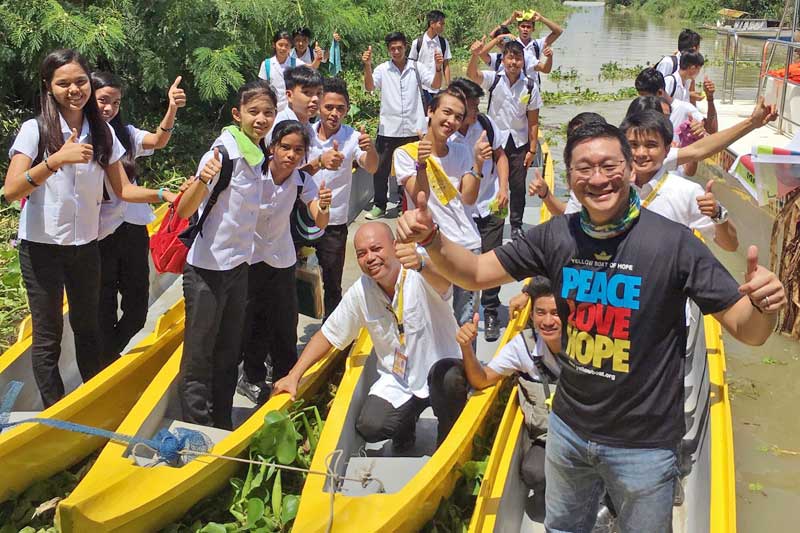 Yellow Boats of Hope Foundation's Anton Lim together with students from a beneficiary community.