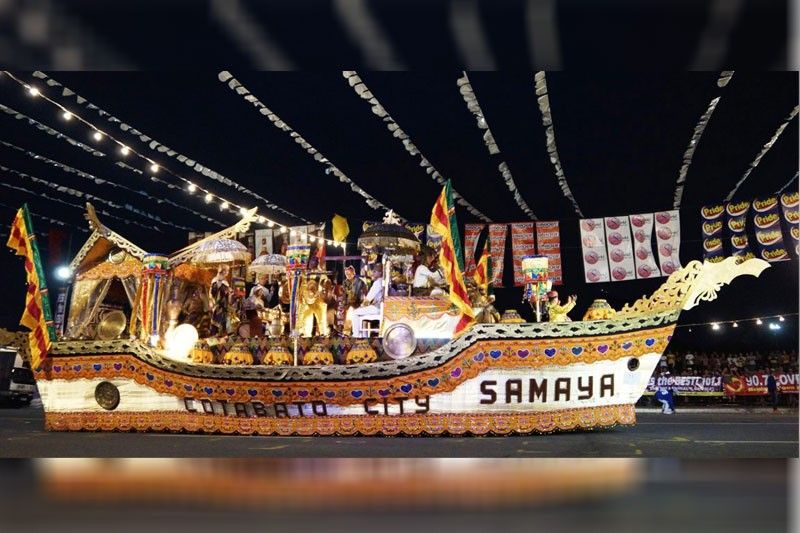 Parade floats from Cotabato City
Susan Arcega
(The Philippine Star) - April 15, 2018 - 12:00am
Festivities are the ultimate modes of shared expression in the Philippines, and the fiesta is a community's eternal moment – with townsfolk bringing the past, present and future together in kinship and, often enough, in hedonistic merry-making. For a few days, fiesta crowds become an organic whole, united by a sense of belonging, of being related to everyone, in being part of rituals that one's instinct readily understands, and by losing oneself in a lavishness that knows no bounds.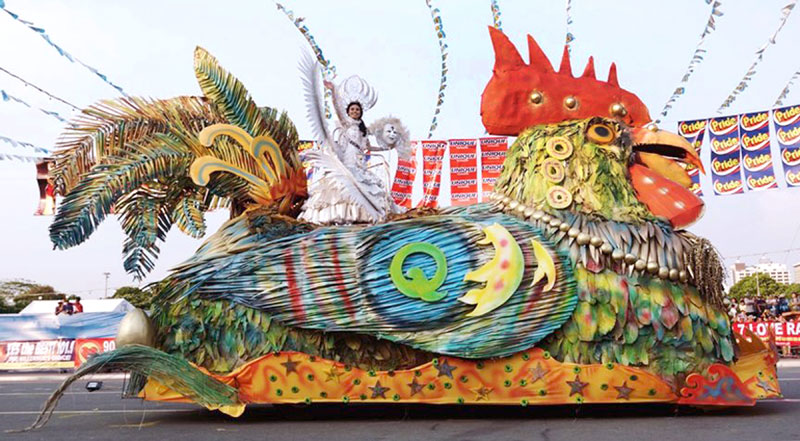 Quezon highlight diverse cultures and vibrant colors.
Filipinos will always find a reason to celebrate. But a fiesta defines the Pinoy's complex psyche – at once religious and pagan, gustatory and olfactory, verbal and visual, theatrical and bacchanalian. Fiesta activities vary from place to place, but the staple components include a colorful parade, religious ceremonies, street games, beauty pageants, concerts, dance contests, drinking sprees, videoke bouts and an overflow of food and drink that visitors can partake of from house to house. And so it was that Fred Elizalde, chairman of Manila Broadcasting Company, thought of presenting the country's most popular festivals in one setting: the Aliwan Fiesta.
Now on its 16th year, the sizzling summer spectacle is the biggest convergence of festivals from north to south of the archipelago – a virtual cornucopia of sights and sounds that underscore the network's massive grassroots reach, even to the most remote parts of the country.
A masskara-clad dancer leads Bacolod's entry to the street parade
With its annual draw of 5,000 active participants per year, distributed in the street dance, float and beauty pageant categories, Aliwan is solid proof that the creative energy that envelops the visually spectacular Philippine festivals is grassroots theater at its very best. The talent, physicality and buoyant performances are solid manifestations of a communal spirit that finds fruition in pomp and pageantry, with regional differences also underscoring the importance of being true to one's identity. Indigenous music is often highlighted in the street performances that mark the different town fiestas all over the archipelago. Folk tunes continue to provide the core of street beats, and live musicianship is still given a premium in many places throughout the country. Whether it's the marching band with its solid array of brasses, or its counterpart musikong bumbong, the municipal drum and lyre ensembles or innovative takes on pipe music using PVC tubes and rubber slippers... we recognize the same flair and panache for which Filipino musicians have earned respect and critical acclaim worldwide. This year, Aliwan Fiesta opens on April 26 with a shoppers bazaar featuring an array of regional products. At six in the evening will be a band concert and variety show called the Pasakalye that will take place on the stage outside the Aliw Theater. By 8 p.m., Star Theater, in turn, comes alive as BBC World Service Radio records their program "The Arts Hour on Tour in Manila."
On April 27, the loveliest festival muses will compete in the search for Reyna ng Aliwan. And finally, on Saturday, April 28, kicking off at the Quirino Grandstand will be the float parade and street dance competition, which will traverse the stretch of Roxas Boulevard all the way to the CCP Complex, where the final showdown will be held, followed immediately by the awarding ceremonies.
Tao po – namimiyesta po!