Ilocos Norte declared bird flu-free
November 20, 2023 | 4:35pm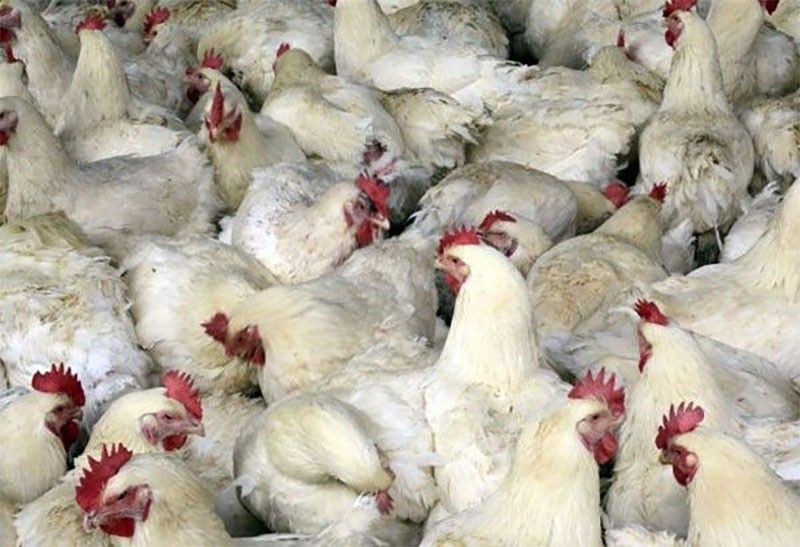 BAGUIO CITY— Ilocos Norte province has been officially declared free of Avian Influenza or bird flu, the Department of Agriculture (DA) said.
In February this year, the DA identified Region I as one of the nine regions that recorded cases of infection.
Sarrat, Bacarra, Pasuquin towns and Laoag City were then classified as affected areas.
Ilocos Norte provincial veterinarian Loida Valenzuela explained that upon detection of the virus, the Ilocos Norte provincial government created teams that were assigned for disease mapping and laboratory surveillance to contain and mitigate the further spread of the infection.
As a result of the surveillance, eight towns in the first district of Ilocos Norte were identified as "areas of concern," immediately prompting the provincial government to conduct cleaning and disinfection activities in the affected areas. During the latter days of October, the infected poultry farms were cleared of bird flu infection.
"We are happy to report that we are now cleared of bird flu. All the documents to support our HPAI (highly pathogenic avian influenza)-free status have been prepared," Valenzuela recently announced before the Sangguniang Panlalawigan.
To prevent the reentry of the virus, the Ilocos Norte provincial government tightened safety and control measures at its borders. This move seeks to ensure that the transport of live poultry, table eggs and other poultry products or by-products are not infected with bird flu and are safe to consume, the lady provincial veterinarian explained.
Moreover, the Provincial Veterinary Office is constantly coordinating with city and municipal livestock inspectors and coordinators in monitoring hog farms, wet markets and groceries for proper inspection.
Ilocos Norte Governor Matthew Manotoc has vowed to retain the "bird flu-free" status of his province by reminding the Ilokano community, particularly livestock raisers, to abide by the disease preventive measures of the provincial government.