DOH: 155 HFMD cases in NCR
December 7, 2022 | 12:00am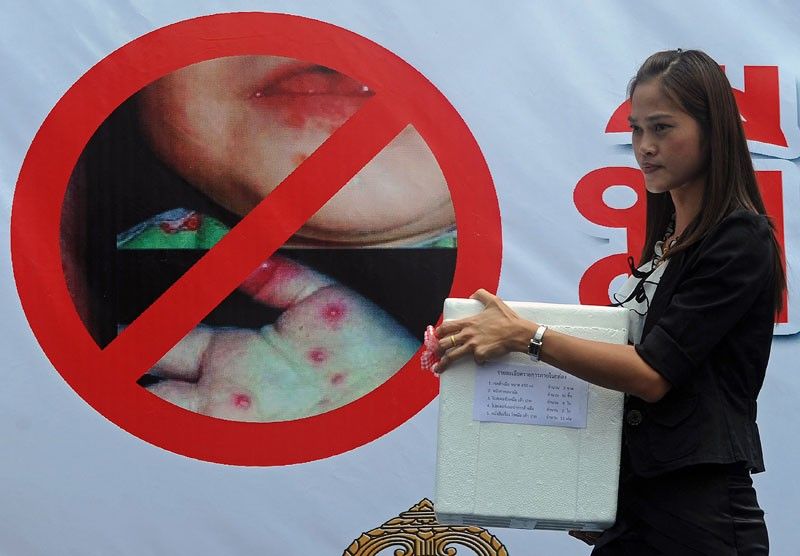 MANILA, Philippines — At least 155 cases of hand, foot and mouth disease (HFMD) have been recorded in the National Capital Region (NCR) starting in October, the Department of Health (DOH) reported yesterday.
At a press briefing, DOH officer-in-charge Maria Rosario Vergeire said that from "October to Dec. 6, there were 155 cases of hand, foot and mouth disease and a majority of them are children 11 years old and below."
"So far, we haven't declared an outbreak of hand, foot and mouth disease. This didn't happen in one instance. It happened in a span of two or three months here in NCR," she added.
Vergeire said while the DOH is seeing an increase over the past weeks, "there is not enough basis for our local governments to declare outbreaks in their areas."
She insisted that the cases "are all manageable and preventable."
Vergeire said they are still coordinating with the NCR-Center for Health Development office in Sta. Mesa on reports of HFMD cases in the area.
This developed after a doctor posted on social media that HFMD cases in the NCR are increasing, though he did not give details on the number.
"We are validating this now. We are looking at the other health facilities in this area so we can verify if indeed, cases of HFMD here are increasing," said Vergeire.
According to the World Health Organization, HFMD is a common infectious disease that occurs most often in children. It is commonly spread through direct contact with secretions, such as saliva, from infected people.
Symptoms include a fever that may last from 24 to 48 hours, painful mouth sores and rashes and blisters on the hands, feet and buttocks.