Government urged to hire 147,000 teachers
September 28, 2022 | 12:00am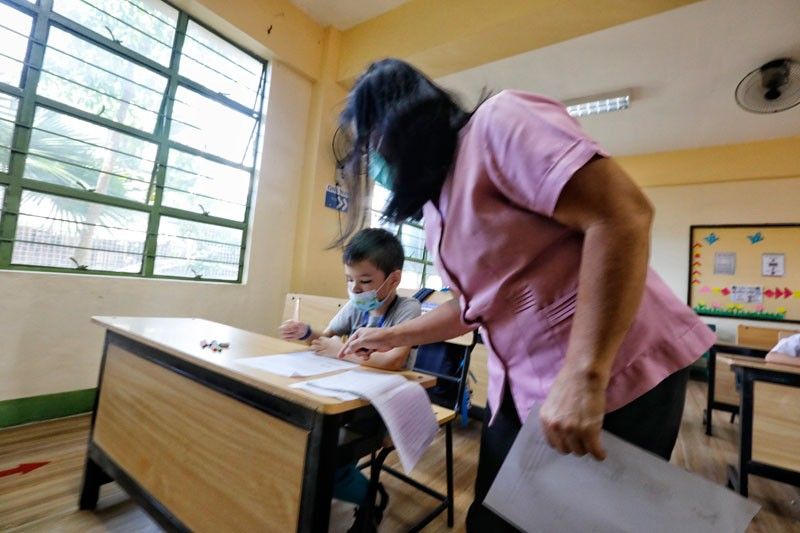 MANILA, Philippines — The Alliance of Concerned Teachers (ACT) yesterday asked the government to hire 147,000 new teachers to reduce class sizes in public schools.
ACT deputy secretary general Dana Beltran said the Department of Education (DepEd)'s plan to hire 10,000 teachers next year is not enough to cover the yearly increases in enrollment in public schools.
"We need to hire 147,000 teachers to be able to lower the class size to 35. Its cost of P54 billion is a worthy investment for the youth and the nation's future," Beltran said.
"It is doable only if the national government would straighten up its priorities and rid the 2023 proposed budget of hefty allocations to questionable agency-hosted pork barrel funds, dubious confidential and intelligence funds as well as onerous debt payments," she added.
In the last six years, ACT said there had been an average of 2.5 percent increase in public school enrollment every year, translating to around 545,000 additional students.
"Hiring 10,000 teachers can only accommodate these new learners and at large class size of 55 students at that," Beltran said.
She added the figures could be worse as several teachers retire yearly or seek better-paying jobs.
"How can 10,000 new teaching positions be of any help in alleviating the teacher shortage?" Beltran asked.
The government proposed a national budget of P7.4 billion for 2023 to create new positions within the DepEd, including for 10,000 teachers.
Another P1 billion was allocated for the reclassification of existing positions within the agency.
But according to ACT, there is nothing new in creating 10,000 new teaching positions as it has been the baseline annual allocation of the government for several years now.
Budget documents submitted to Congress showed that only 5,581 out of the 10,000 teaching positions created in 2021 were filled.
Another 10,000 positions were created this year, but the latest hiring data remains unavailable.
The teachers' group reiterated its appeal to the government to double the education budget to solve perennial problems in the sector.