P10.2 million shabu seized in Quezon City
August 13, 2022 | 12:00am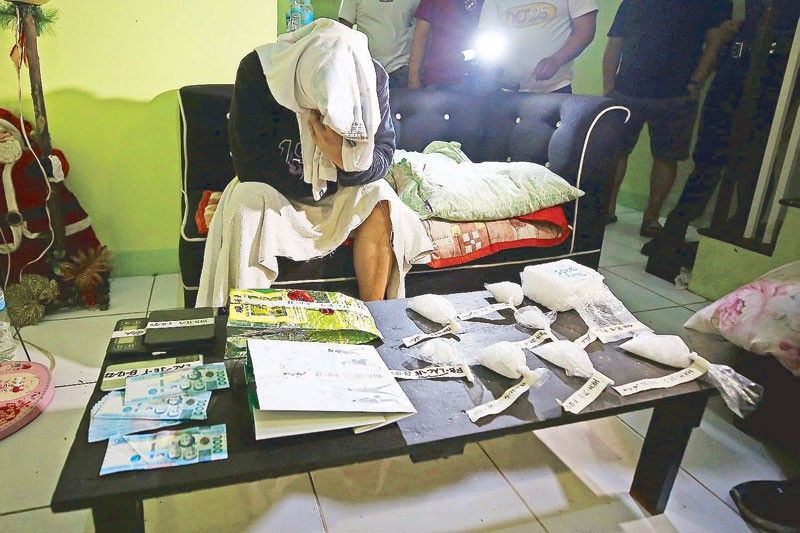 MANILA, Philippines — Anti-narcotics officers seized 1.5 kilos of methamphetamine hydrochloride or shabu with a street value of P10.2 million in Quezon City yesterday.
The illegal drugs, placed in a pack of Chinese tea bags labeled "Guanyinwang," were recovered from Jayson Espinar, 38, who is being held on charges of drug trafficking.
Espinar was apprehended during a sting in Barangay San Bartolome at around 2 a.m., according to Novaliches police station commander Lt. Col. Von June Nuyda.
The suspect was placed under arrest after he negotiated a deal with an undercover police officer for P45,000 worth of crystal meth.
Police said Espinar also yielded a cell phone and weighing scale he used during the drug transaction.
Records show the suspect had been previously arrested for possession of illegal drugs and robbery.
An investigation is ongoing to identify the suspect's source of illegal drugs.
Meanwhile, police confiscated around 40.5 grams of shabu worth P275,400 in two stings in Barangay New Lower Bicutan, Taguig City on Thursday.
Police said Bayani Paguio, 68, and Mary Grace Vinluan, 48, were caught with 28.5 grams of shabu valued at P193,800 while 12 grams of shabu with a street value of P81,600 were seized from Leopoldo Ebuenga, Jr., 43, and Erdy Nufuente, 25.