PNP seizes P904 million illegal drugs
August 10, 2022 | 12:00am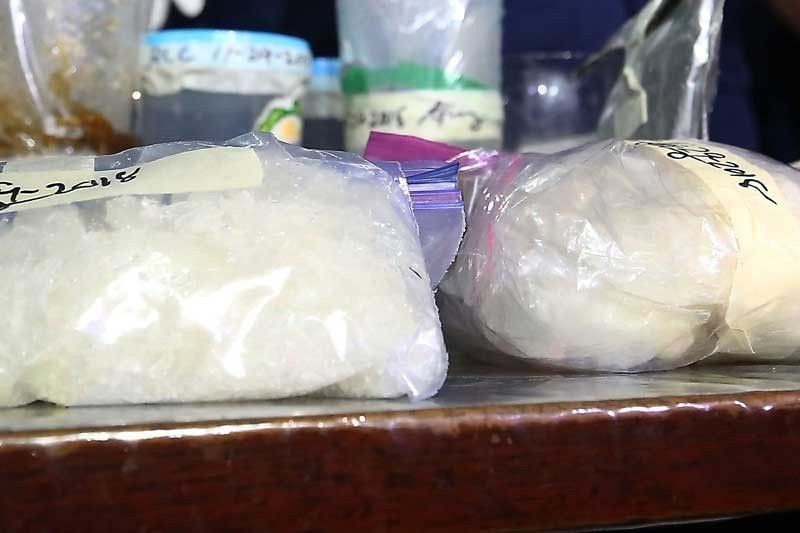 In 1st month of Marcos administration
MANILA, Philippines — Illegal drugs with an estimated street value of P904.85 million were seized during the first month in office of President Marcos.
Data from the Philippine National Police (PNP) Directorate for Operations showed that the illegal drugs were confiscated in 4,650 law enforcement operations across the country.
Among those confiscated were 60 kilos of shabu worth P408 million from a drug suspect along the North Luzon Expressway in San Fernando, Pampanga on July 28.
The PNP said 5,591 suspects were arrested while 164 others surrenderedfrom July 1 to 31.
PNP chief Gen. Rodolfo Azurin had earlier vowed to sustain the war on drugs that was started by former president Rodrigo Duterte, but stressed that the focus should be on the rehabilitation of drug users to cut or significantly reduce the demand for illegal drugs.
Azurin said killing is not the solution to the drug problem in the country.
Sen. Ronald dela Rosa, the first PNP chief to implement Duterte's war on drugs, had expressed concern on the return of narco politicians and so-called Ninja cops as the Marcos administration may be going soft in its campaign against illegal drugs.
'Narco cop' held
Meanwhile, in Camarines Sur, Chief M/Sgt. Romeo Penolio Jr. was arrested in a drug sting in Barangay Hibago in Ocampo town on Monday.
Operatives of the PNP-Integrity Monitoring and Enforcement Group apprehended Penolio, who yielded 10 grams of shabu worth P68,000, PNP-IMEG Director Brig. Gen. Samuel Nacion said.
Penolio had been under surveillance in the past few weeks amid reports he was involved in the illegal drug trade.
"In addition to mulcting illegal drugs from drug personalities for his own consumption, he was recycling these for other drug-addicted personalities," Nacion said in a statement.
P3.4 million shabu seized at Zamboanga airport
At the Zamboanga International Airport, joint security personnel intercepted a parcel, which contained shabu worth P3.4 million, on Monday.
Philippine Drug Enforcement Agency (PDEA)-Zamboanga peninsula director Emerson Margate said operatives were inspecting and profiling parcels and cargoes when drug-sniffing dogs detected the illegal drugs.
A pack of shabu weighing 500 grams was found in a box of dried fish and placed in a plastic container stuffed with toasted coconut powder locally known as bogguk.
Margate said the parcel was forwarded through a commercial courier from Maluso, Basilan by a certain Farhana Maddih. The consignee was a certain Dayana Ismael of Quezon City.
PDEA has coordinated with its counterparts in Quezon City and Basilan to track down the suspects.
On July 5, shabu stuffed in a toy truck was also intercepted at the Zamboanga airport.
In Laguna, 165 grams of shabu valued at P1.1 million were confiscated in Calamba City yesterday.
Col. Cecilio Ison Jr., Laguna police director, said Mirsuari Darang Jr., 24, and Makikarim Sabuyogan, 18, were arrested for possession of the illegal drugs. – Roel Pareño, John Unson, Ed Amoroso