PNP, Caloocan support no-contact apprehension policy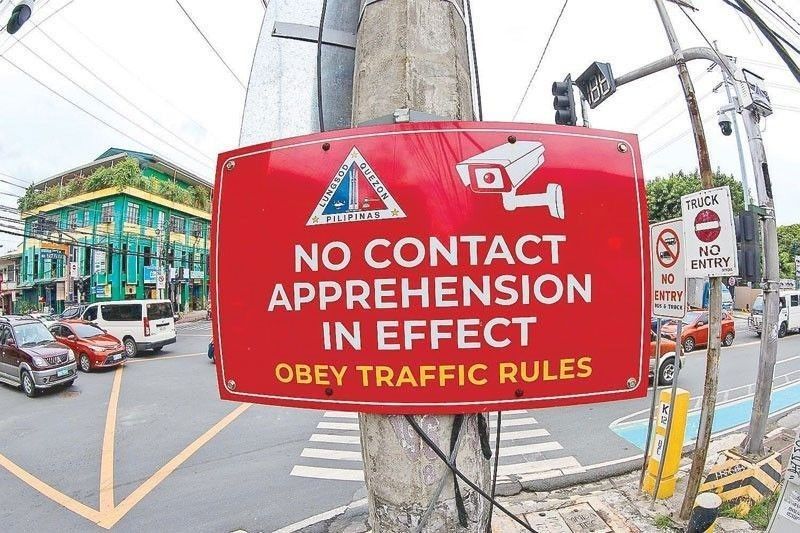 MANILA, Philippines — The Philippine National Police (PNP) and the Caloocan City government yesterday aired their support for the Metropolitan Manila Development Authority (MMDA)'s controversial no-contact apprehension policy or NCAP.
A coalition of transport groups criticized the NCAP for its "excessive and inhumane" traffic fines that can reach up to P3,000 per case even for minor violations. They point out that jeepney drivers net less than P1,000 a day due to high fuel prices.
The MMDA has disabled stoplight countdown timers as it switches Metro Manila to a so-called adaptive responsive traffic signal system. The timers reportedly interfere with the sensors of the new system, according to the MMDA. The cost of the switch is not known.
Motorists have acknowledged the need for road discipline, but complained that the lack of countdown timers made compliance difficult especially along wide intersections, and opened drivers to the stiff fines.
They said the scheme has become more about money-making for local governments rather than the reasonable enforcement of traffic rules, and added to the financial burden of poor drivers.
PNP spokesperson Col. Jean Fajardo said yesterday the policy would limit, if not reduce, corruption on the streets perpetrated by unscrupulous law enforcers and instill discipline in motorists.
The possibility of getting fined will force motorists to strictly comply with traffic rules and regulations, she said.
"The video will show if they committed a violation," Fajardo said, referring to footage taken by closed-circuit television cameras at intersections.
In Caloocan, Mayor Along Malapitan believes the policy would "lessen the padrino (patronage) system and the bribery of traffic enforcers," the city's public information office told The STAR.
The city government is studying whether to implement the policy along the city's major thoroughfares. Currently, only parts of EDSA in Caloocan are covered.
Valenzuela Mayor Wes Gatchalian said the city government decided to keep the traffic light timers and reduce fines. – Ghio Ong