PNP starts security plan for Marcos SONA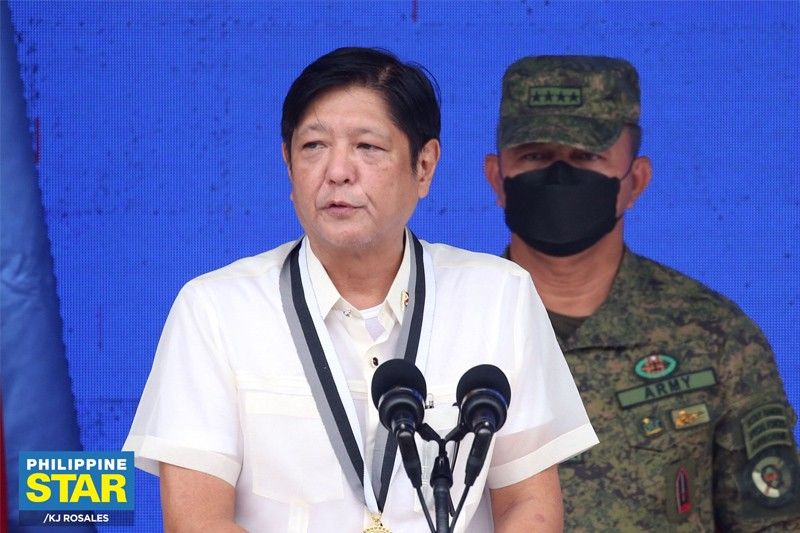 MANILA, Philippines — The Philippine National Police has started laying out security preparations for the first State of the Nation Address (SONA) of President Marcos at the Batasang Pambansa in Quezon City this month, a PNP official announced yesterday.
PNP director for operations Maj. Gen. Valeriano de Leon said they are reviewing the security measures from the previous SONAs to make the necessary adjustments.
The security plans will cover all possible situations within and outside the Batasang Pambasa complex, according to De Leon.
"We want to prepare as early as possible so that we can have the best security measures for the first SONA of President Marcos," he said. "We want to come up with a good template, a good security plan."
De Leon said the security plans would be presented to PNP officer-in-charge Lt. Gen. Vicente Danao Jr.
"Year in, year out, we are preparing for the SONA. So we are reviewing all the security measures during previous SONAs and we will adopt the best practices based on the lessons we learned from the past," De Leon said.
He said he would personally supervise the security preparations for Marcos' first SONA, including the management of protesters and crowd dispersal.
The PNP will recommend the use of freedom parks for the conduct of peaceful demonstrations, De Leon said.
"We respect the rights of the protesters to freedom of expression, but the PNP will not allow them to disrupt any activities and cause trouble as well as traffic jams in Metro Manila during the SONA," he said.
"We will designate freedom parks for the protesters and like what happened during the inauguration of Marcos, we will not disturb their program. Police will not even ask for rally permits provided that they stay in the freedom parks," De Leon added.
He urged militant groups and detractors of President Marcos to "show the world the kind of political maturity we have."
Gun ban violators
Meanwhile, police arrested 27 people and seized 14 firearms during the six-day gun ban in Metro Manila for the inauguration of Marcos.
National Capital Region Police Office chief Maj. Gen. Felipe Natividad said the NCRPO confiscated six handguns, eight improvised firearms and 47 bladed weapons from June 27 to July 2.
"We prevented possible security threats and lawlessness during the inaugural," Natividad said.
The violators had their gun licenses revoked, police said. – Neil Jayson Servallos