Ex-Camarines Sur lawmaker found dead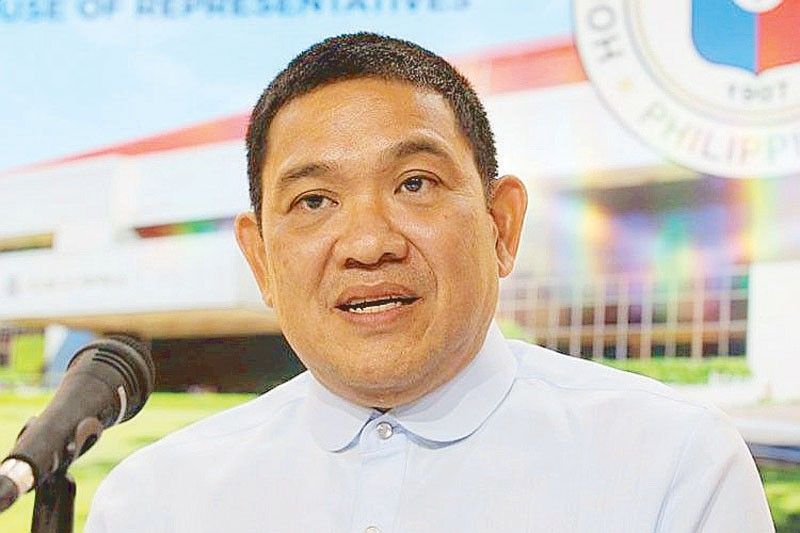 LEGAZPI CITY, Philippines — Former Camarines Sur congressman Rolando Andaya Jr. was found dead at his residence in Barangay Concepcion Grande in Naga City yesterday morning.
Police said Andaya, 53, bore a gunshot wound in his right temple.
Capt. Antonio Per Jr., Naga police chief, said probers have yet to determine if Andaya committed suicide.
Andaya's personal assistant John Mark Patrick Senar said he heard a gunshot from Andaya's room at around 7 a.m. and found the former congressman lying on the floor as he opened the door.
"We are still investigating. The details we have right now are merely coming from his personal assistant. We still need to get some corroborations if there are," Per said.
In a post on Facebook, Andaya's children Ranton and Katrina confirmed the death of their father, but did not give details.
"With deep grief and sadness, we announce the untimely death of our father, former member of the House of Representatives Rolando Andaya Jr. this morning, June 30," the post said. "We request your fervent prayers for his eternal repose, and allow us, his family, to grieve privately our loss."
People close to the former lawmaker said he had been depressed after his wife, also former Camarines Sur representative, died of breast cancer in July 2020.
Andaya served as secretary of the Department of Budget and Management during the administration of former president Gloria Macapagal-Arroyo.
He lost to Vincenzo Renato "Luigi" Villafuerte in the gubernatorial elections in Camarines Sur in May.
Andaya's former colleagues mourned his passing and expressed their condolences to his family.
"I grieve the loss of my friend and longtime colleague, Nonoy, and condole with his bereaved children. We were colleagues both in Congress and in the GMA cabinet," Albay Rep. Joey Salceda said.
"In this sense, Nonoy was my brother, for we shared a common mentor, his father, in the House. I am especially saddened by how heavily the loss of his beloved Marissa, my colleague, must have weighed on Nonoy," he added.
"I'm out of words. I've known Nonoy since college... I will miss his company, his jokes, his friendship and our camaraderie," Surigao del Norte Rep. Robert Ace Barbers said.
Leyte first district Rep. Martin Romualdez said he was shocked by Andaya's passing. "He will be terribly missed in the halls of Congress. Our thoughts and prayers are with his family," he said.
AAMBIS-OWA party-list Rep. Sharon Garin also expressed her condolences for Andaya's death. – Delon Porcalla