Bulusan restive again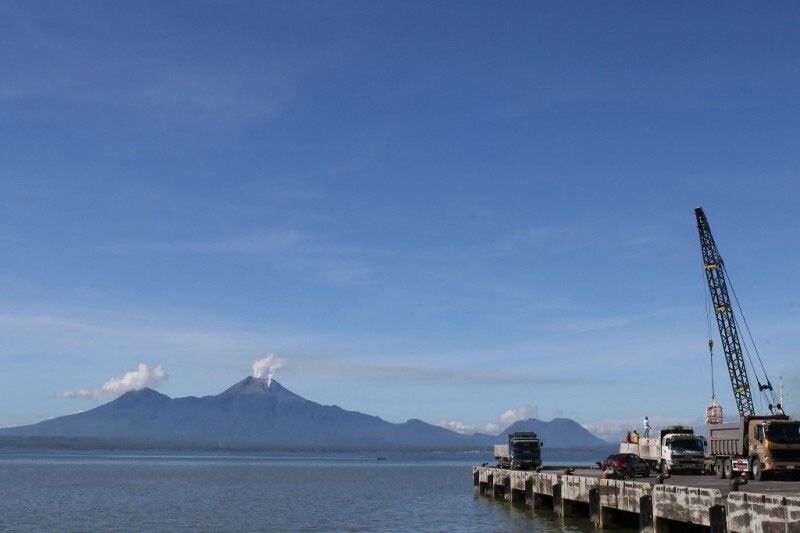 LEGAZPI CITY, Philippines — After two days of decreased seismic activity, 107 earthquakes were recorded in Bulusan Volcano in Sorsogon in the past 24 hours, with plumes that rose about 100 meters.
The Philippine Institute of Volcanology and Seismology (Phivolcs) said sulfur dioxide flux was at 630 tons per day on Tuesday while the edifice of the volcano remained inflated.
Phivolcs said the surge in volcanic quakes means that degassing and hydrothermal activities are ongoing in the volcano.
"We are watching closely these abnormal signs to detect whether fresh volcanic materials could be ascending to the surface of the volcano," Phivolcs director Renato Solidum said.
He reminded the public that phreatic eruptions may occur while Bulusan is under Alert Level 1.
"We are emphasizing in our advisories not to enter the four-kilometer-radius permanent danger zone and two-kilometer extended danger zone," Solidum said.
The Bulusan Volcano Network recorded small-volume lahar on Monday night, which lasted for 54 minutes during a thunderstorm.
The state weather bureau said residents along river and stream channels on the slopes of the volcano should be vigilant against sediment-laden stream flows and lahar in case of heavy and prolonged rain.