Belmonte orders probe of Quezon City jail riot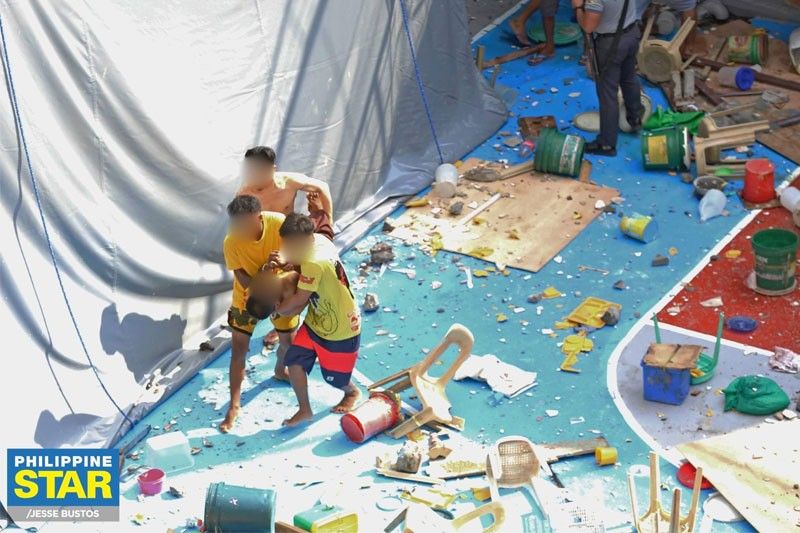 MANILA, Philippines — Quezon City Mayor Joy Belmonte has ordered an investigation of the riot between rival gangs at the Quezon City Jail on Friday.
Belmonte directed the Quezon City Police District (QCPD) and the Bureau of Jail Management and Penology (BJMP) to look into the incident that left one inmate dead and nine others wounded.
"We ordered a thorough investigation of the riot that happened at the Quezon City Jail to determine the cause and how it happened," she said in Filipino.
"Those who neglected their duties, if any, must be made accountable so that this will not happen again in our facilities," she added.
Belmonte also stressed the need for the BJMP to revisit its security protocols to avoid such incidents in the future.
The QCPD said the riot started at the jail's isolation and treatment facility at around 3 p.m. and was controlled after more than an hour.
QCPD Station 10 commander Lt. Col. Alex DJ Alberto said the riot involved members of the Batang City Jail, Commando and Bahala Na gangs.
Those who were brought to the East Avenue Medical Center (EAMC) sustained injuries inflicted by improvised weapons and firearms, authorities said.
The cause of the incident has yet to be established.
Senior Inspector Midzfar Omar, spokesman for the BJMP National Capital Region, said a probe is underway to determine what triggered the riot.
Omar, in an interview, said no BJMP official has been relieved because of the incident.
Police identified the fatality as Reyan Tolentino, 39, who was pronounced dead on arrival at the EAMC.
Omar said Tolentino died from "multiple hack wounds and stabbing," contrary to reports he died from wounds inflicted by a sumpak or improvised firearm.
The wounded were identified as Hero Herrera, 36; Jonar Gerardo, 24; Marvin Samson, 36; Rommel Engo, 34; Agosto Borromeo, 32; Noel Solapa, 46; Warlito Roco, 41; Tasio Ramos, 26, and Carl John Pinangay, 22, who are recuperating at the EAMC.
The situation at the jail has returned to normal, Omar said.