PNP: 21,306 cops axed, suspended, sanctioned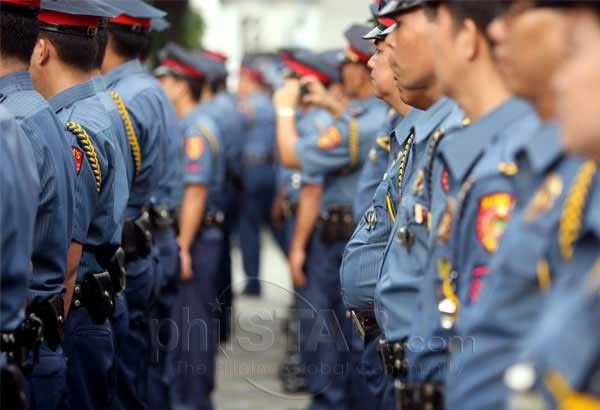 MANILA, Philippines — The Philippine National Police has resolved 21,306 administrative cases filed against erring PNP officers since July 2016 when President Duterte's war on drugs was launched.
PNP officer-in-charge Lt. Gen. Vicente Danao Jr. said of the number, 5,652 police officers were dismissed from the service, 10,650 were suspended and 1,150 were demoted.
Danao said 2,491 police personnel were meted disciplinary sanctions while 288 had their privileges withheld and 222 were restricted to quarters.
PNP data showed that 504 police officers were dismissed from July 2016 to Nov. 12, 2021 after they tested positive for drugs.
Of the figure, 10 were commissioned officers, 479 non-commissioned and 15 non-uniformed personnel.
During the same period, 11 commissioned officers, 171 non-commissioned officers and one non-uniformed personnel were also dismissed for involvement in the illegal drug trade.
From Nov. 13, 2021 to May 4 this year, the PNP dismissed 23 non-commissioned officers for shabu use and six non-commissioned officers for involvement in illegal drugs.
"The PNP does not condone any member of the police organization who violates the law. All those involved in irregularities were sanctioned under the principle of the constitutional right to due process," Danao said.
"This proves that the PNP leadership is serious in correcting all wrongdoings within the ranks and punishing those who violated the law. In the end, it's not only the PNP that will benefit from this but all Filipinos," he added.
Duterte's crackdown on drugs has resulted in the arrest of 331,694 drug suspects since June 2016.
Government data showed that at least 6,235 drug suspects have been killed in reported shootouts with police, but human rights groups believe that thousands more have been killed by unidentified gunmen.
The war on drugs hangs in the balance with the administration of presumptive president Ferdinand "Bongbong" Marcos Jr. and a probe launched by the International Criminal Court against Duterte, which was suspended in November last year upon the government's request.