VCMs bog down, stall elections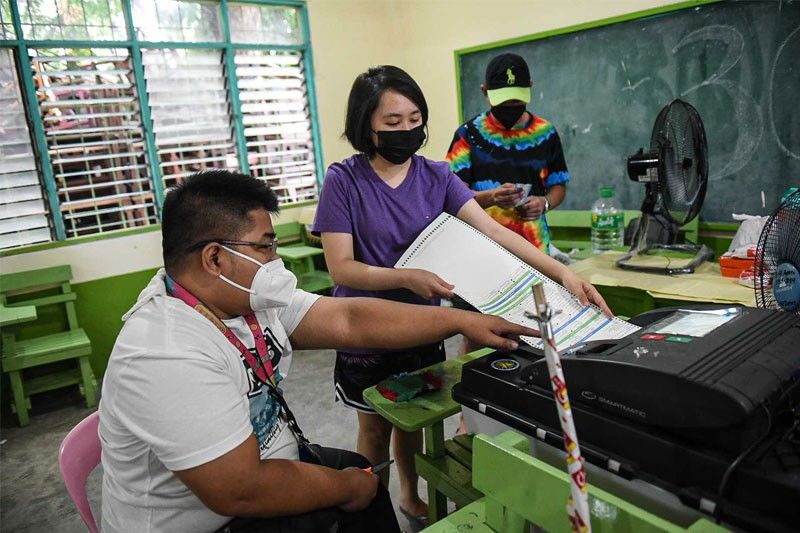 MANILA, Philippines — Hundreds of voters in Makati suffered delays in more than a dozen polling precincts in the city yesterday after vote counting machines (VCMs) malfunctioned, forcing them to leave their ballots in the hands of election officers.
Ryan Dizon, 41, said the VCM at Pio del Pilar Elementary School bogged down at around 6:40 a.m. He waited for hours on behalf of his nine family members who wanted to ensure that their ballots were properly fed to the machine and counted.
"Our votes are important. I waited here to ensure that the candidates that we voted for are the ones recorded in the receipts. It's our right and we have to assert it," Dizon told The STAR.
In San Jose Elementary School, a 57-year-old local government worker who appeared to be leading the horde of angry voters whose ballots could not be read by the VCM denounced the Commission on Elections (Comelec) for its "lack of foresight."
Data collated by The STAR showed that VCMs in more than a dozen polling centers in Makati broke down at the start of the voting at around 6 a.m., causing long lines and delays.
Makati Board of Canvassers chairperson Kimberley Alzate-Cu said in the city's first district, two precinct clusters, which have over 800 voters, needed to have their VCMs replaced.
About 10 precinct clusters asked for VCM troubleshooting assistance.
In District 2, four precincts required a replacement VCM: San Jose Elementary School, Pembo Elementary School, Rizal Elementary School and Cembo Elementary School.
Alzate-Cu said voters affected by the VCM breakdowns were allowed to vote beyond 7 p.m.
"The electoral board has a list of voters. Those who have not voted will be called within the premises. If they aren't there during the roll call, they can't vote anymore," she said.
In Tondo, Manila, over 200 voters left their ballots after a VCM bogged down at a polling precinct at Magat Salamat Elementary School.
Their ballots were kept in a Comelec box for batch feeding to the machine after the voting period.
The SD card was found defective at one precinct in Tondo, according to electoral board member Francis Padrelanan.
Irene Solano, a housewife, said she would stay behind to guard her ballot from being tampered with.
"I don't want my vote to be wasted," she said in Filipino.
Meat vendor Holiver Dangca said she trusted the poll watchers to be able to secure her vote.
The Manila Police District monitored 84 defective VCMs but nine of these had been fixed, MPD public information chief Maj. Philipp Ines said.
Eleven voters at Isabelo delos Reyes Elementary School also in Tondo signed waivers, allowing the poll watchers and marshals to feed their ballots into the VCM.
At Teodoro Yangco Elementary School in Tondo, the VCMs were in operations, but paper jamming in some precincts stalled the voting process, according to technical support staff Carlo Ronduen.
Voters at the Rosario Elementary School in Pasig became agitated when the VCM malfunctioned at around 8 a.m., prompting election officers to offer them two options: wait for the VCM to be fixed and feed the ballot to the machine themselves, or leave the premises and allow the Board of Election Inspectors to feed it on their behalf. – Marc Jayson Cayabyab