LTFRB clarifies window hour scheme for buses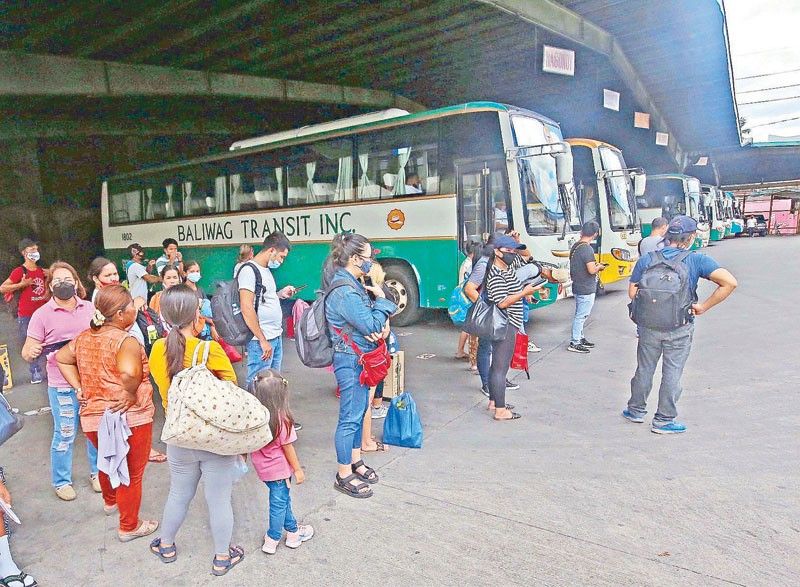 MANILA, Philippines — The Land Transportation Franchising and Regulatory Board (LTFRB) yesterday clarified the guidelines for provincial buses amid confusion among drivers and operators in the implementation of the window hour scheme that left commuters in a quandary.
The LTFRB said provincial buses can still transport passengers to and from the provinces beyond the window hours of 10 p.m. to 5 a.m.
The Metropolitan Manila Development Authority (MMDA) implemented the new policy for provincial buses as a solution to traffic congestion in the metropolis.
The LTFRB noted that provincial buses may use their private terminals from 10 p.m. to 5 a.m. Beyond those hours, bus drivers and operators can use the designated transport hubs such as the Parañaque Integrated Terminal Exchange, North Luzon Express Terminal and Sta. Rosa Integrated Terminal.
This means that if passengers need to go to the provinces beyond the window hours, they may take city buses that go to these terminals.
Bus companies had announced that their departures and arrivals in Metro Manila terminals would be within the window hours only.
Commuters decried the policy of the MMDA for lack of advisory and its burden on passengers who would have to wait at bus terminals for hours just to catch a 10 p.m. trip.
They said even if the LTFRB allowed provincial buses to operate beyond the window hours, bus firms stopped their trips.
Several passengers were reportedly denied bus tickets beyond the window hours.
LTFRB executive director Kristina Cassion said there was no reason for provincial bus operators to stop their trips beyond the window hours.
Cassion said they would issue show cause orders against bus operators for suspending operations.
"Bus operators should be responsible enough to abide by their agreement with the MMDA. Their non-compliance is a violation of their special permits and certificate of public convenience to operate. The LTFRB will hold them accountable for this blatant violation," she said.