Pasig cracks down on unvaxxed
January 15, 2022 | 12:00am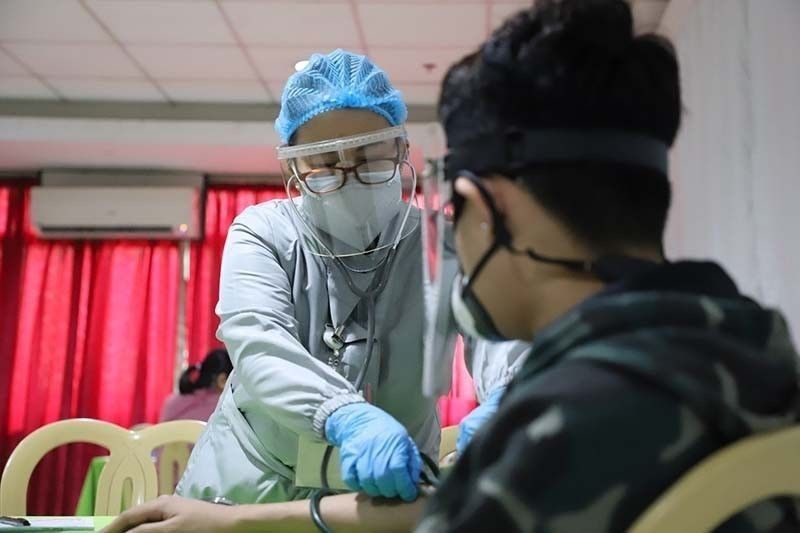 MANILA, Philippines — The Pasig City government has started restricting the movement of people who are unvaccinated against COVID-19.
Mayor Vico Sotto signed an ordinance regulating the mobility of unvaccinated persons in compliance with the directive of the national government.
"Nagpasa ang ating konseho ng ordinansa kung saan nililimitahan ang paggalaw ng mga hindi pa bakunado (Our council passed an ordinance limiting the movement of those who are unvaccinated)," he said in a post on Twitter on Thursday night.
Violators of the ordinance face a P1,000 fine, imprisonment of one to six months or both penalties.
Sotto said owners of commercial establishments face a fine of P5,000 and a seven-day suspension of their business permit and license to operate.
Exempted from the ordinance are people who will access essential goods and services. Outdoor exercises for the unvaccinated are allowed, but only within the general area of their homes.
Sotto said unvaccinated workers are allowed to report on-site but are required to undergo a reverse transcription-polymerase chain reaction test every two weeks at their personal expense. A rapid antigen test may be used in the absence of an RT-PCR test.
There are at least 3,324 active COVID-19 cases in Pasig, based on the latest report from the city public information office.
Barangay Manggahan logged the most number of cases with 434, followed by Pinagbuhatan, 296; Dela Paz, 259; Rosario, 208, and San Miguel, 188.
With experts saying most people will get the highly transmissible Omicron variant of COVID-19, Sotto urged people who are not yet vaccinated to immediately get jabs.
He said there should be enough protection, not only for each individual but as a community.
Face shields
for Taguig minors
Minors who are eligible for COVID-19 jabs are required to wear face shields on top of face masks at vaccination centers in Taguig City.
"The city of Taguig requires minors to wear face masks and face shields in the city's vaccination sites," the city government said in an advisory posted on its Facebook page yesterday.
The city government said health and safety protocols are being strictly implemented in Taguig to protect its people from the virus.
There are at least 616 active COVID-19 cases in Taguig.
The barangays that logged the most number of cases are Pinagsama with 71; Fort Bonifacio, 47; Central Bicutan, 43; Western Bicutan, 39, and Central Signal, 30.