DOTr wants bike lanes included on Google maps
November 26, 2021 | 12:00am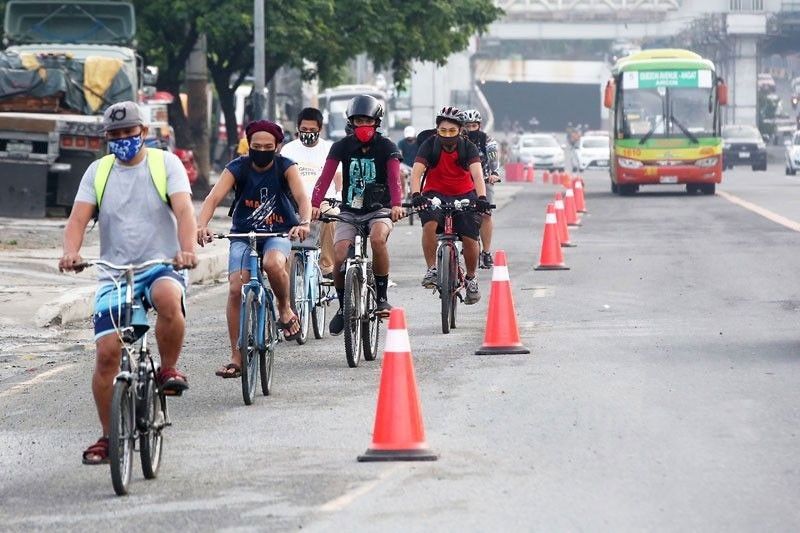 MANILA, Philippines — The Department of Transportation (DOTr) has requested for the inclusion of bike lane routes in the country in the dashboard of the popular real-time navigation app Google Maps to help cyclists in their daily commute.
Transportation Secretary Arthur Tugade said the agency is coordinating with tech giant Google regarding the project.
"We have asked Google to consider this suggestion a priority, considering the increasing number of Filipinos using bicycles," Tugade said. "We are confident that we can win their support on this."
Tugade said he is optimistic that the tech giant would approve the DOTr's request since Google is a supporter of active transportation.
"This will be a good innovation for Google Maps considering that many Filipinos are using bikes as a mode of transportation, which brings significant health and environmental benefits, especially during the pandemic," he said.
Google said it is working with the DOTr to explore ways to make its mapping service more helpful for Filipinos.
"Google Maps helps people navigate and get things done every day," Google said in a statement.
Last year, Google updated the app to show the routes and schedules of free shuttles plying Metro Manila thoroughfares during the implementation of the enhanced community quarantine.
The app also featured locations of COVID-19 testing centers.
Last July, the DOTr completed a bike lane network spanning about 500 kilometers in metropolitan cities across the country.
The bicycle lanes are located in Metro Manila with a length of 313.12 kilometers, Metro Cebu with 129.47 kms and Metro Davao with 54.74 kms.
Bike lanes have pavement markings, physical separators, solar-powered road studs, thermoplastic paint, road signage and bicycle racks.
The total disbursement for the three projects amounted to P1.09 billion under the Bayanihan bike lane networks project.
Under the Bayanihan to Recover as One Act, the promotion of active transportation was strengthened through the declaration of bicycles as additional mode of transportation and the provision of funding to support the establishment of bike lane networks. – Janvic Mateo