Graft case vs Albayalde junked
November 16, 2021 | 12:00am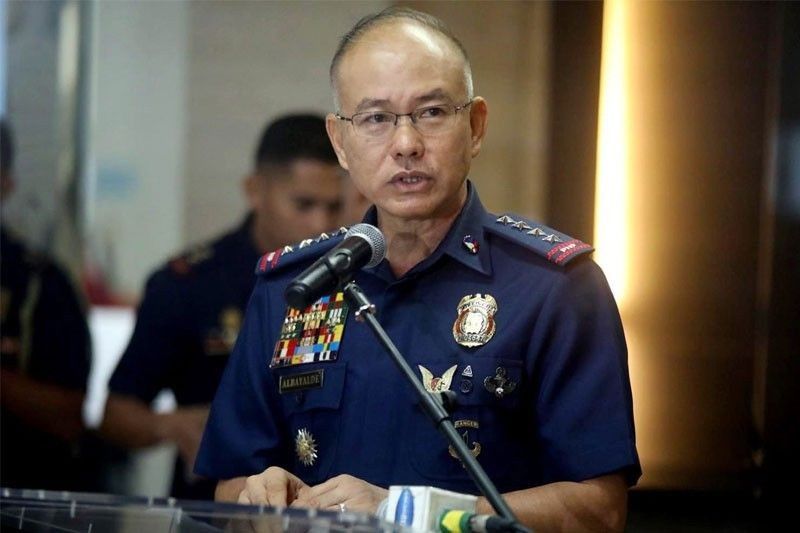 MANILA, Philippines — The Office of the Ombudsman has dismissed the graft charges filed against former Philippine National Police (PNP) chief Oscar Albayalde, which stemmed from the alleged mishandling of confiscated drugs during a sting in Pampanga in 2013.
In a 14-page resolution, the ombudsman junked for lack of evidence the complaint for violation of Republic Act 3019 or the Anti-Graft and Corrupt Practices Act filed against Albayalde by the Criminal Investigation and Detection Group (CIDG) in 2019.
The ombudsman's three-member team, which looked into the case, said the CIDG's complaint violated Albayalde's constitutional rights to be informed of the accusation lodged against him.
"It is thus, insufficient to establish proof of any unlawful act or omission on the part of Albayalde," the resolution signed by Moreno Generoso, acting assistant ombudsman for Preliminary Investigation, Administrative Adjudication and Monitoring Office, read.
The ombudsman set aside the Department of Justice's recommendation to indict Albayalde for graft.
The resolution was also signed by ombudsman graft investigators Lucielo Ramirez Jr. and Bonifacio Mandrilla.
The ombudsman said that aside from the filing of the complaint being "tainted with procedural lapses," the evidence presented by the CIDG also "failed to establish criminal liability" on the part of Albayalde and his co-respondent, Cpl. Anthony Lacsamana.
The graft case stemmed from the alleged failure of Albayalde to account for the drugs seized from suspected drug lord Johnson Lee in Pampanga in November 2013.
The CIDG, in its complaint, said at least 200 kilos of shabu were confiscated during the sting, but only 36 kilos were declared by the Pampanga police then headed by Albayalde.
Ombudsman investigators said the CIDG failed to present evidence that would prove Albayalde's participation in the alleged crime.