Kapa investment scam suspects held
October 31, 2021 | 12:00am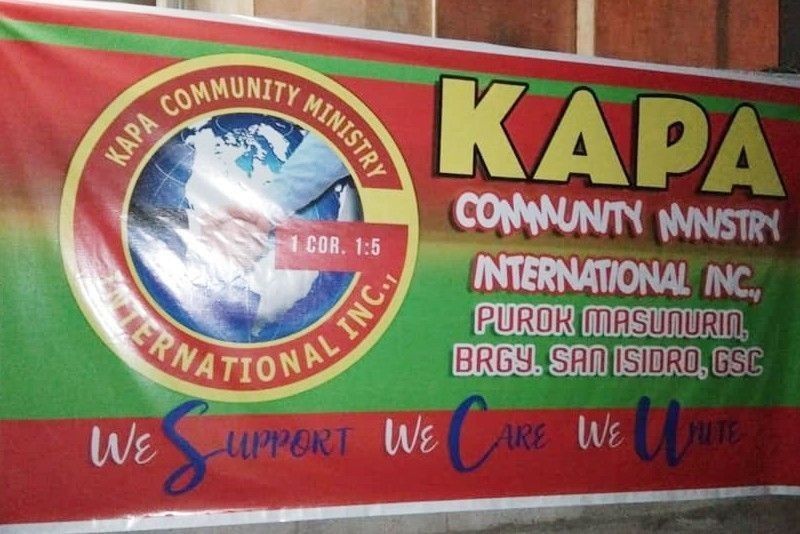 BUTUAN, Philippines — Police arrested a couple charged in connection with a multibillion investment scam allegedly perpetrated by the Kapa Community Ministry International Inc. in this city on Thursday.
Samson Amores, 53, and his wife Analita, 46, were apprehended at their residence in Barangay Villa Kananga, Brig. Gen. Romeo Caramat Jr., Caraga police director, said.
The arrest was based on a warrant for estafa issued by a local court on Oct. 22.
Amores and his wife were ranked fifth and sixth, respectively, on the list of most wanted persons in this city.
KAPA was said to be behind the biggest investment scam in the country in recent years.
The group was accused of duping investors across Mindanao of more than P10 billion from 2016 to 2018.
The head and founder of KAPA, Joel Apolinario, and 23 of his alleged security escorts were arrested in Lingig, Surigao del Sur last year.
The Securities and Exchange Commission (SEC) said officials of KAPA "amassed wealth in the guise of religion at the expense of the investing public."
The SEC said KAPA enticed the public to "donate" money in exchange for a 30 percent "blessing" or "love gift" for life.