Senate passes bill raising age of consent
September 29, 2021 | 12:00am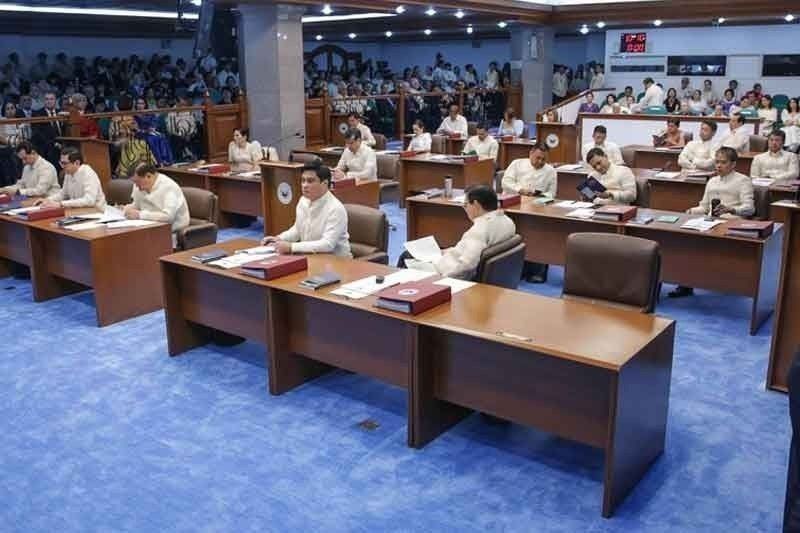 MANILA, Philippines — The Senate passed on third and final reading yesterday a bill that seeks to raise the age of sexual consent from the current 12 to 16 years old in a bid to protect young people from all forms of sexual exploitation and abuse.
With 22 affirmative votes, no negative vote and one abstention, the chamber approved Senate Bill 2332, or An Act Increasing the Age for Determining Statutory Rape and other Acts of Sexual Abuse and Exploitation to Protect Children.
The bill seeks to amend the Revised Penal Code and Republic Act 7610, also known as the Special Protection of Children Against Abuse, Exploitation and Discrimination Act.
"This is as much a victory for our children as it is a victory for all advocates, civil society organizations, women's rights groups and concerned parents and individuals who are committed to protect and defend every Filipino child. Today, the Senate has finally and clearly said no to child rape. Today, the Senate has sounded the clarion call for change," said Sen. Risa Hontiveros, principal author of the bill.
She said current laws allow adults to have sex with children who are as young as 12 years old.
Under the bill, both men and women could be charged with statutory rape, and the sexual orientation of the offender is not important.
In a 2015 National Baseline Study on Violence Against Children, one in every five children in the Philippines in the age group of 13 to 17 said they experienced sexual violence while one in 25 suffered from forced consummated sex during childhood.