6 fishermen rescued off Benham Rise
September 16, 2021 | 12:00am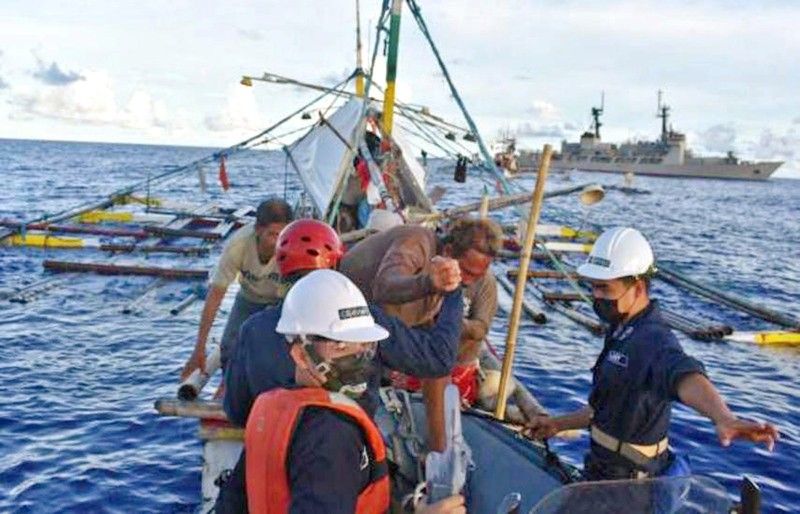 MANILA, Philippines — Six fishermen were rescued from their half-submerged boat in the waters off Philippine Rise (former Benham Rise) on Tuesday.
Lt. Regeil Gatarin, public affairs office chief of the Naval Forces Southern Luzon, said boat captain Jayson Buheda, 36; Legazpi Villanueva, 71; Christopher Querez, 45; Mario Burod, 50; Armando Mise, 53, and Tony Reyes, 51, all residents of Quezon province, were rescued.
Gatarin said the Navy's BRP Andres Bonifacio received a distress call while conducting territorial defense operations in the eastern seaboard of the country.
The crewmembers said the outrigger of their boat was damaged after they encountered big waves.
Gatarin said the crew had tried to keep the vessel afloat for two days.