Caloocan suspends vaccination
September 9, 2021 | 12:00am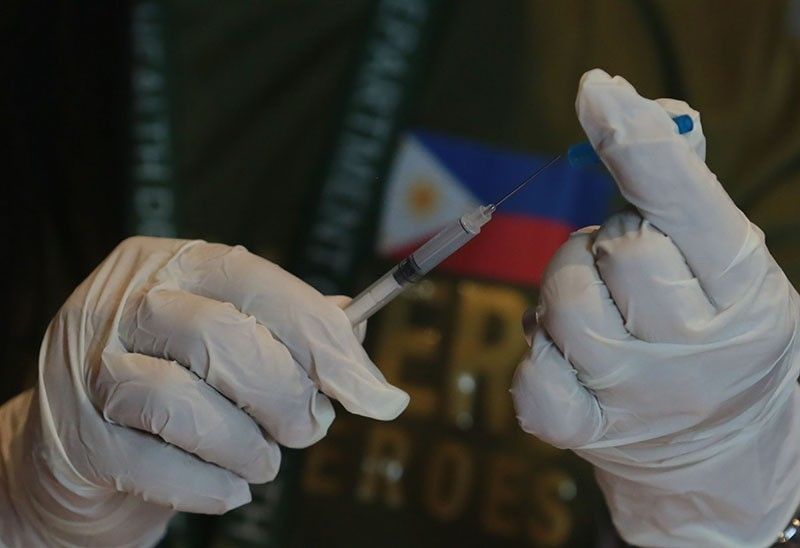 MANILA, Philippines — The Caloocan government suspended the vaccination rollout yesterday afternoon due to inclement weather brought by Severe Tropical Storm Jolina.
The vaccination yesterday was only until 11 a.m. due to the typhoon signal hoisted over Metro Manila, Mayor Oscar Malapitan said.
Residents with canceled schedules are advised to wait for further announcement from the city hall's social media page.
Malapitan said 800 vaccination slots were opened at the University of Caloocan EDSA campus and Caloocan City North Medical Center on Tuesday.
The slots were opened for students and faculty members of the city-run university, Malapitan said.
They were vaccinated in preparation for the possible opening of face-to-face classes, he added.
Granular lockdown
Meanwhile, portions of two barangays in Caloocan were placed on granular lockdown until next week due to rising cases of COVID-19.
Select streets in Barangay 56 are on lockdown until Sept. 16.
Streets in Barangay 185 are on lockdown until Sept. 17.
Mass testing and contact tracing will be conducted in these barangays during the lockdown.
Relief goods will be distributed to the affected residents.
Eleven barangays in Caloocan have been placed on granular lockdown to prevent the spread of COVID-19.
62 families evacuated
Meanwhile, in Quezon City, at least 62 families were evacuated yesterday due to rains spawned by Jolina.
The Quezon City Police District said around 200 people were brought to the Bagong Silangan Elementary School.
Twelve households composed of 47 people were taken to a tennis court in Barangay Sta. Lucia.
There were no reported casualties in Quezon City due to the storm.
More than 150 police officers were on standby and ready for search and rescue operations in the city.
Isko suspends work
In Manila, Mayor Isko Moreno suspended work at the city hall due to bad weather.
City public information office chief Julius Leonen said Moreno ordered city hall employees to go home at around 2 p.m. yesterday.
Leonen said the work suspension did not cover personnel of the Manila Disaster Risk Reduction Management Office, Department of Social Welfare and health workers in the city's six district hospitals. – Emmanuel Tupas, Jose Rodel Clapano