Cop runs amok in MPD: 2 dead, 1 hurt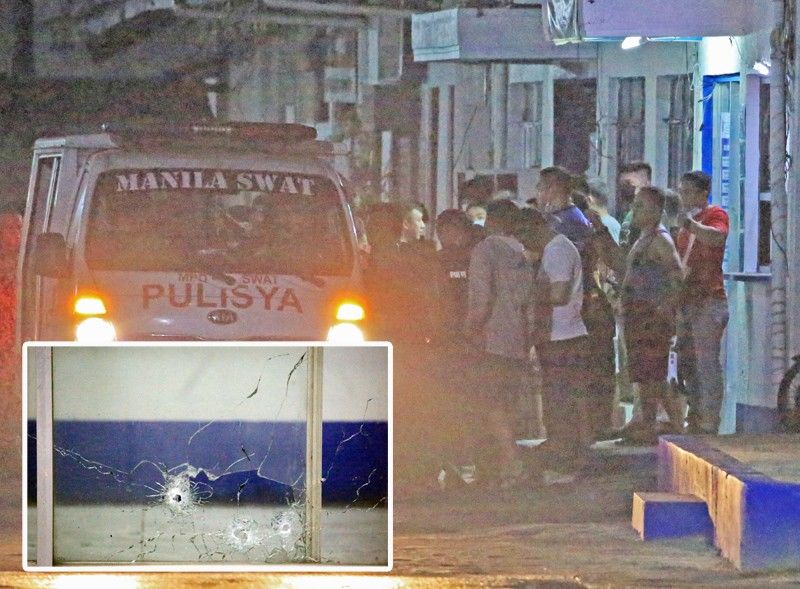 MANILA, Philippines — A policeman reportedly ran amok in the Manila Police District (MPD) headquarters on Friday night, leaving two police officers including himself dead and another wounded.
EMSgt. Reynante Dipasupil was allegedly drunk when he ran through the headquarters and shot into the different offices, hitting S/Sgt. Reynaldo Cordova, MPD director Brig. Gen. Leo Francisco said in a statement yesterday.
Dipasupil then fled on foot toward the gates of the MPD compound, but encountered M/Sgt. Romeo Cantal and S/Sgt. Ferdinand Francia.
Cantal and Dipasupil sustained gunshot wounds in the ensuing shootout and were brought to the nearby Medical Center Manila. The two men died while being treated at the hospital.
Cordova was reported to be in stable condition.
Francisco ordered an investigation on the matter. The MPD headquarters is currently under full alert status while the investigation is ongoing.
All MPD station commanders were also tasked to monitor the welfare and mental health of their officers.