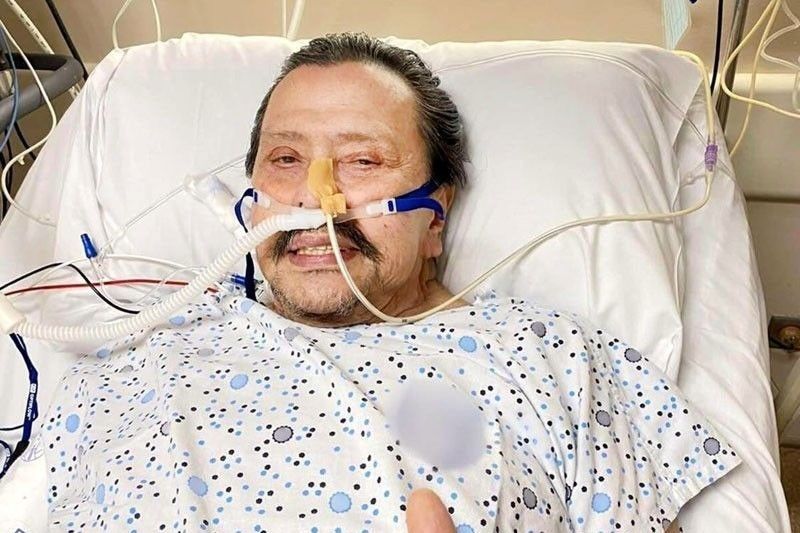 "The doctors said they would not administer Ivermectin because that is only for animals," Jinggoy said. "I have to follow the doctors' advice because they are the experts. Of course, I cannot argue with them."
STAR/File
Doctors refuse to give Erap Ivermectin
MANILA, Philippines — Doctors of former president Joseph Estrada have refused to give him Ivermectin as the drug is only for animals, his son Jinggoy Estrada said yesterday.
In an interview with ANC, Jinggoy said there was a discussion among his siblings if they should give him Ivermectin.
"The doctors said they would not administer Ivermectin because that is only for animals," Jinggoy said. "I have to follow the doctors' advice because they are the experts. Of course, I cannot argue with them."
Estrada was also not given Linghua Qingwen, a Chinese drug that can reportedly cure symptoms of COVID-19, Jinggoy said.
Jinggoy said one of his siblings suggested to use Leronlimab, a therapeutic medicine.
"I consulted the doctors and they agreed to administer Leronlimab on my dad," Jinggoy said.
The Food and Drug Administration (FDA) said Leronlimab is an "investigational product, which is still undergoing clinical trials for the treatment of cancer, human immunodeficiency virus and COVID-19."
The younger Estrada said the former Manila mayor was also given Remdesivir, a broad-spectrum antiviral medication.
The FDA has granted compassionate use permits to hospitals wanting to administer Ivermectin on COVID-19 patients after politicians advocated for its use in battling the disease.
Among the politicians who received Ivermectin was former senator Juan Ponce Enrile, 97.
Senate President Vicente Sotto also admitted taking Ivermectin as a preventive regimen against COVID-19.