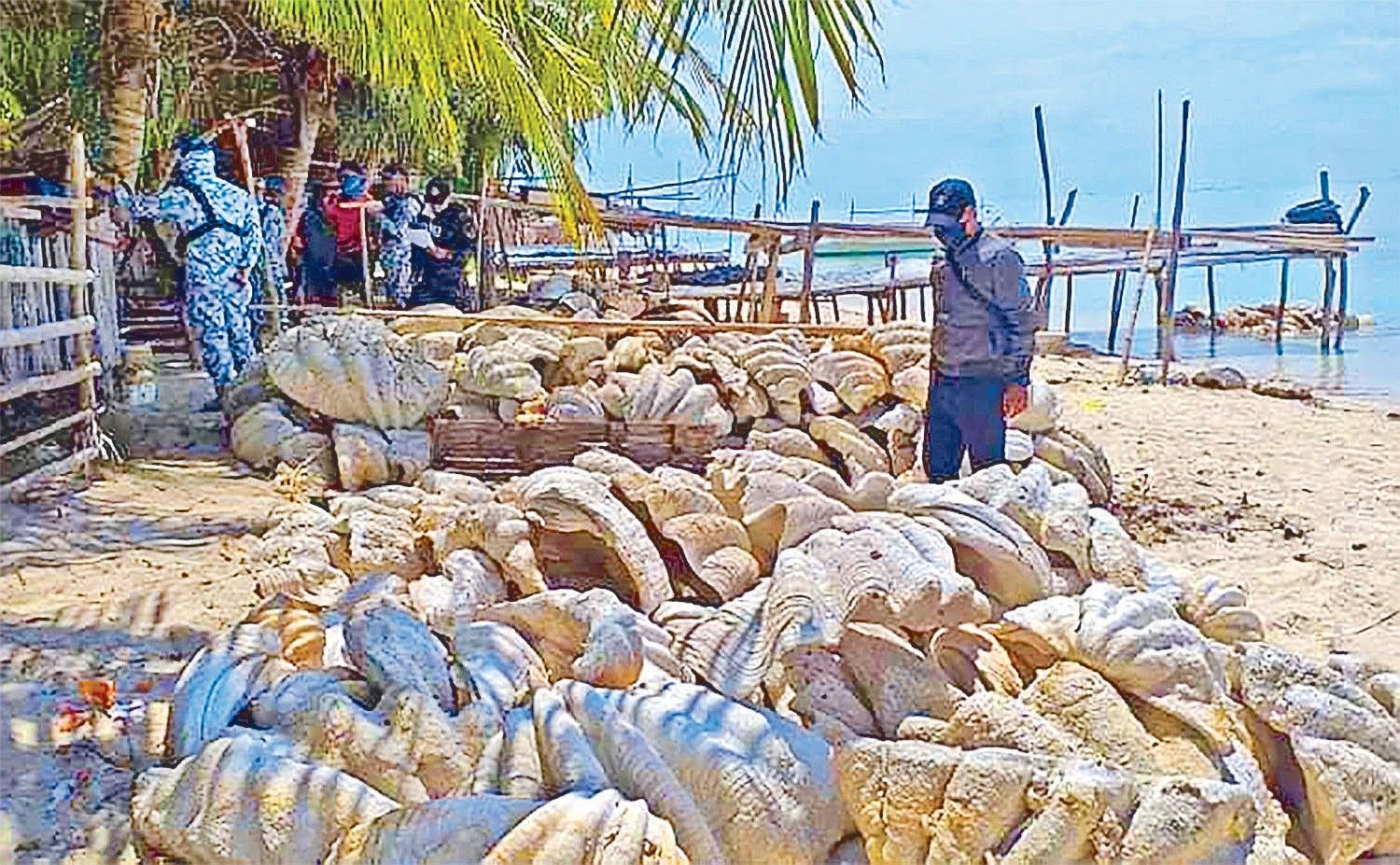 Handout photo taken on April 16 by the Philippine Coast Guard shows the giant clam shells, weighing a total of 200 tons and worth $25 million, on Green island in Roxas town, Palawan province.
AFP
P1.2 billion giant clams seized in Palawan
MANILA, Philippines — At least 200 tons of fossilized giant clams with an estimated market value of P1.2 billion were seized from four persons in Roxas, Palawan on Friday.
The Philippine Coast Guard (PCG) said it is considered the "biggest giant clam shell haul in the province to date."
Rey Cuyos, 54; Rodolfo Rabesa, 48; Julius Molejoa, 47, and Erwin Miagao were arrested.
The suspects were brought to the Palawan Council for Sustainable Development for inquest proceedings and filing of charges for violation of the Wildlife Resources Conservation and Protection Act.
The PCG said it has been monitoring the activities of the suspects since last year under its Oplan Taklobo Reloaded.
Giant clam shells, locally known as taklobo, are threatened species. These are usually smuggled to Japan and China and used as materials for jewelry, cosmetics products and decorations.