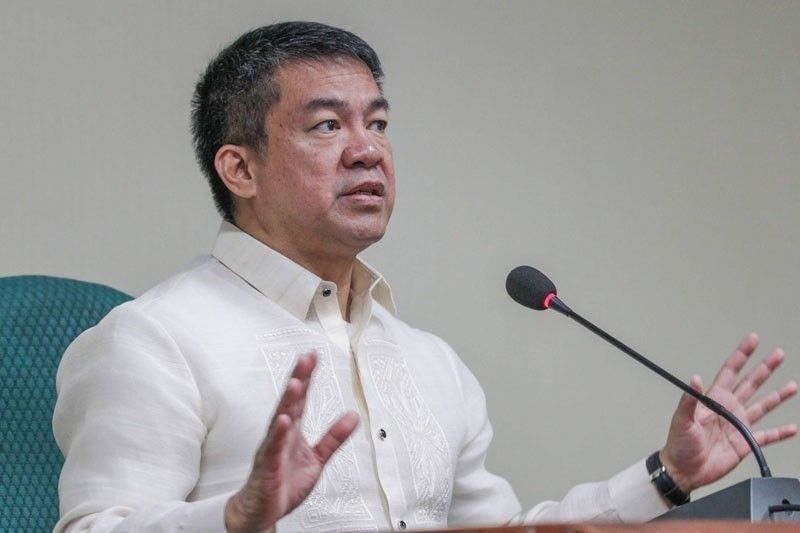 File photo shows Sen. Aquilino 'Koko' Pimentel III.
The STAR/Geremy Pintolo, File
DOJ clears Pimentel of quarantine breach
MANILA, Philippines — The Department of Justice (DOJ) has dismissed for lack of probable cause the complaint filed against Aquilino Pimentel III for allegedly breaking quarantine protocols when he went to the Makati Medical Center (MMC) last year while already manifesting symptoms of COVID-19.
In a 19-page resolution dated Jan. 11, the Office of the Prosecutor General cleared Pimentel of violation of Republic Act 11332 or the Mandatory Reporting of Notifiable Diseases and Health Events of Public Health Concern, saying the complaint was "defective."
The complaint was filed by lawyer Rico Quicho.
"The complaint itself is defective. Quicho was not the proper party to file the case. The evidence he presented were hearsay as they were based only on news reports," the DOJ said. "The mandatory reporting was meant for public health authorities only."
The DOJ e-mailed the concerned parties copies of the resolution.
Pimentel received flak when he accompanied his then pregnant wife to the MMC on March 24, 2020, four days after he was tested for COVID-19.
The senator said he was informed that he tested positive for the virus when he was already at the hospital.
Pimentel welcomed the dismissal of the complaint.
The National Bureau of Investigation, which conducted a separate probe, had recommended that the complaint against Pimentel be terminated.