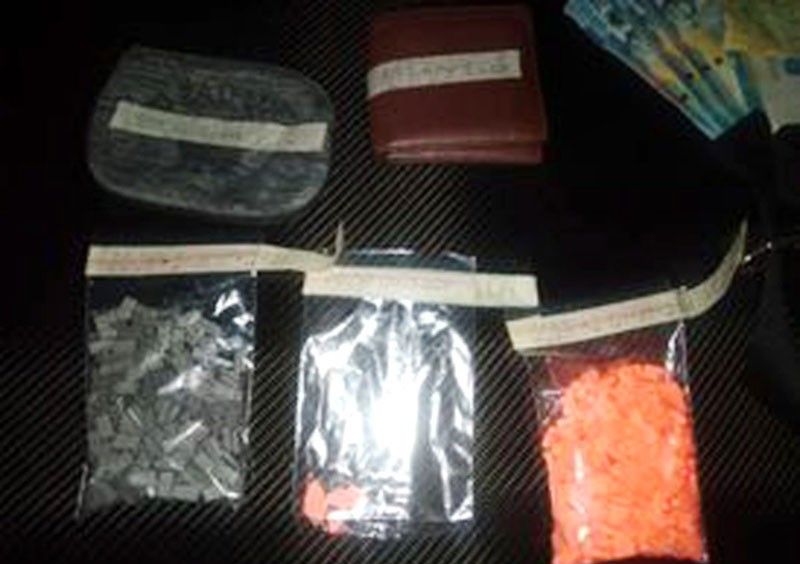 Ecstasy pills are subjected to inventory after being confiscated from two teenagers during a drug bust in Manila yesterday. Image courtesy of the Manila Police District.
STAR/File
2 teens nabbed for P850,000 ecstasy pills
MANILA, Philippines — Two teenagers were arrested with P850,000 worth of ecstasy pills during a sting in Tondo, Manila yesterday.
The suspects, both 18, were arrested in a sting launched by Manila Police District anti-drug operatives along Rizal Avenue.
The suspects yielded 500 ecstasy pills, valued at P1,700 each, stored in ziplock bags, police said.
In Pasay, four persons whose names are on the police drug watchlist were arrested before dawn yesterday.
Roberto Rogel, Vincent Angeles, Joselito San Juan and a 15-year-old boy were caught in a sting at a house in Barangay 61, according to a spot report.
Police seized from the suspects around 32.48 grams of suspected methamphetamine hydrochloride or shabu valued at P220,864.
In Quezon City, six suspected dealers were arrested and a total of 15 grams of shabu with a street value of P102,000 seized in separate operations over the past two days.
Alfredo Alvarez, 63, was caught in Barangay Project 6 with six grams of shabu valued at P40,800, according to Brig. Gen. Danilo Macerin, Quezon City Police District director.
Bernardo Peregrina, 62; Junmar Virtudaso, 28, and Liezel Himagan, 38, were arrested in Barangay Tandang Sora with five grams of shabu valued at P34,000.
Around four grams of shabu with a street value of P27,000 were seized from Eva Mae Evangelista, 22, and John Micko Glifonea, 31, in a sting in Barangay Bagong Pag-asa.
The suspects arrested in Quezon City are being held on charges of drug trafficking.