PNP skips gun muzzle sealing
December 15, 2020 | 12:00am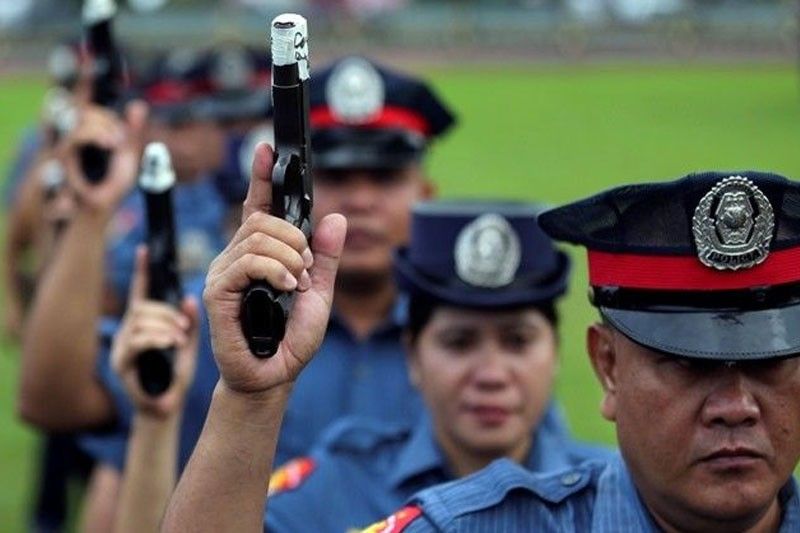 MANILA, Philippines — The Philippine National Police will again skip this year the sealing of the muzzles of service firearms of police officers, PNP chief Gen. Debold Sinas announced yesterday.
Police personnel who will fire their guns indiscriminately during the Christmas and New Year revelries will be dismissed from the service, Sinas said.
He said the taping of gun muzzles has been shown to be ineffective.
"Even if firearms are taped and countersigned for monitoring, trigger-happy policemen would still fire if they want to," Sinas told reporters. "We will not be doing gun sealing because previous commanders have done that before. It was not effective. Most of our police officers are disciplined now.
Sinas said police officers would be able to respond quickly to any untoward incidents if their firearms are not sealed.
"There are times where you respond and you forget that your gun is taped, so you'd be hesitant," he said.
"I think majority or all of our policemen have the proper training so there is no need to seal their guns," Sinas added.
The Department of the Interior and Local Government (DILG), which supervises the PNP, earlier said muzzle gun sealing was an effective measure against indiscriminate firing.
But DILG chief Eduardo Año said he would leave the decision to the police leadership.
Last year, the PNP ditched the traditional taping of muzzles of firearms to prove that police officers were responsible.
The PNP adopted in 2014 and 2015 the sealing of gun muzzles to make sure police personnel would not fire their guns during New Year revelries.
The Department of Health had reported that most victims of stray bullets due to indiscriminate firing were children.