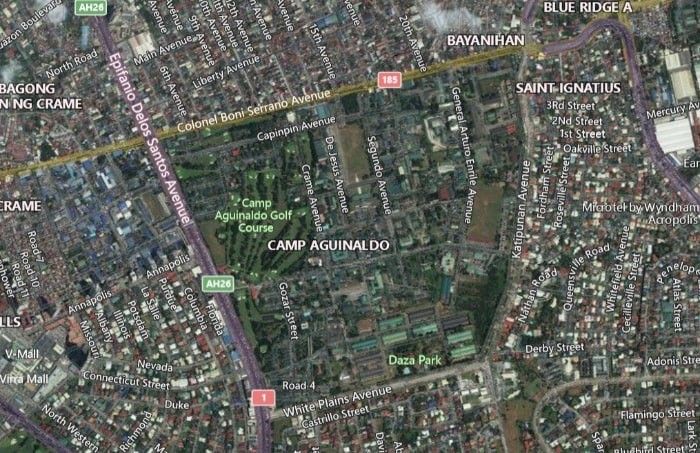 Satellite view of Camp Aquinaldo military headquarters in Quezon City, Philippines as seen in October 2020.
Bing Maps/Philstar.com screenshot
Fire hits AFP headquarters
MANILA, Philippines — A fire of unknown origin struck a building at the Armed Forces of the Philippines (AFP) headquarters at Camp Aguinaldo yesterday.
AFP spokesman Maj. Gen. Edgard Arevalo said the fire hit the third floor of one of the buildings at the Intelligence (J2) Operations compound.
The floor was being used as living quarters for the J2 directorate, Arevalo said.
The fire started at around 1:20 p.m. and reached the first alarm.
Firefighters contained the blaze at around 2 p.m.
Arevalo said arson probers have yet to determine the cause of the fire. There were no reported injuries.