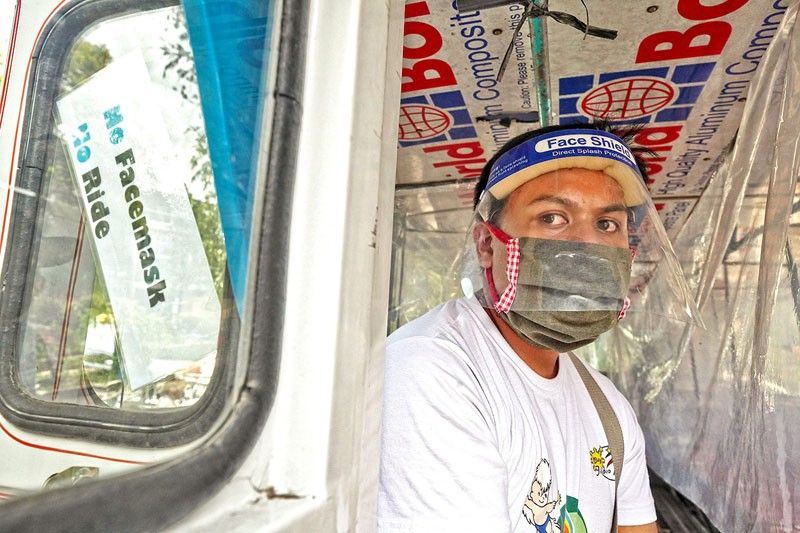 A jeepney passenger wears a face shield over a surgical mask in Ba- guio City yesterday.
Andy Zapata Jr.
Face shields mandatory in public transport – DOTr
MANILA, Philippines — Starting Aug. 15, the use of face shields will be mandatory for passengers and drivers of public transportation to curb the spread of coronavirus disease 2019 or COVID-19, the Department of Transportation (DOTr) announced yesterday.
The DOTr said commuters in public utility vehicles would be required to wear face shields on top of masks.
The directive covers all modes of public transportation, including aviation, railway, road and maritime sectors.
The initiative seeks to reduce the transmission of COVID-19 infection in public transport facilities, according to the DOTr.
Health authorities have pointed out that the use of face shields and masks reduces exposure to and emission of respiratory droplets considerably.
"Let us not think of this requirement of using face shield as an additional cost or inconvenience," Transportation Secretary Arthur Tugade said. "Let us remember that no amount of protection is too much when it comes to health and safety, especially that we are battling an invisible enemy."