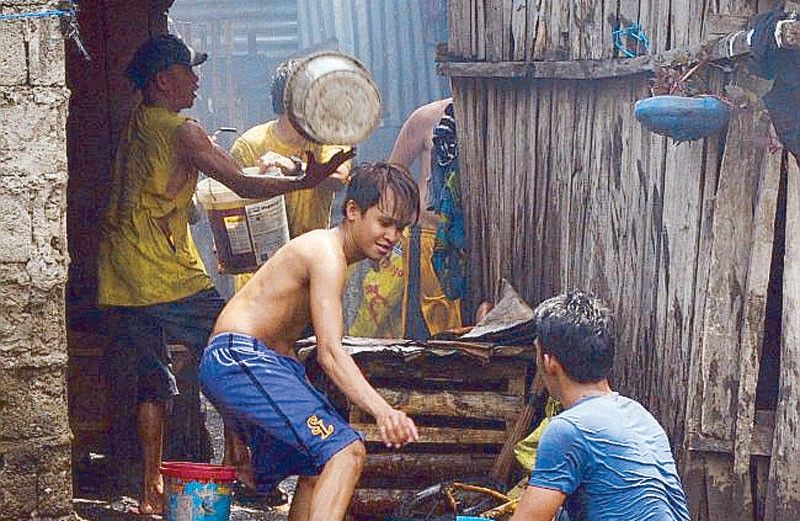 Men help put out a fire that destroyed several houses in Barangay Lapasan, Cagayan de Oro City yesterday.
Gerry Lee Gorit
200 displaced in Cagayan de Oro fire
CAGAYAN DE ORO CITY, Philippines — At least 200 people lost their homes in a fire that destroyed at least 60 houses in Cagayan de Oro City yesterday morning.
The fire reportedly started at the house of a certain Arnel Bolango in Sitio Lazaro, Barangay Lapasan, according to city fire marshall Capt. Lawrence Velarde.
Bolango denied the allegation.
Probers have yet to verify information that a person was reported missing in the blaze that took 72 hours for firefighters to put out.
Authorities estimated the damage to property at P2 million.